MADE IN USA!
FREE Delivery & Installation
Metal Garages
We Accept Visa, Mastercard, Discover & American Express
Metal Carports
Affordable - Professional
Guaranteed Work - Insured
Metal Buildings
The most important aspect of metal as a building material is the great flexibility of design.
Metal Barns
A metal Barn gives your livestock and equipment the shelter it needs.
Steel Carports
Protect all your vehicles... cars, trucks, RVs, equipment, boats, jet skis and more...
A Prefab Barn Is Not A Stop Gap Solution Anymore
Agricultural buildings are usually referred to as sheds and barns, mostly used for keeping livestock or storing hay, straw, grain, farming vehicles, etc. For instance, small horse barns also known as pole barns can be cited as an example. The ones which are exclusively used for the purpose of sheltering cattle are known as byres.
Thus a prefab barn can be any one of these or all of these, the only differences being whether they are constructed before or "pre-built" beforehand and the cost. A prefabricated barn, apart from serving the above-mentioned purposes, can cost thousands of dollars less than one built-in place and can last years beyond the life of a site-built barn due to its all-metal fabrications versus the all wood or wood metal combination of most site-built barns.
Prefab barns are a good option for most situations. Steel is used in prefab barns instead of wood to make the barn secure and durable. Prefab barns are treated for durability. Being fire resistant, they are much safer than wooden ones. Due to it being prefabricated in a plant and delivered in kit form to the construction site, setting up a prefab barn is less time-consuming resulting in saving time and money.
However, the building area and plan of the barn are critical in this type of construction and the fabricator needs to be supplied with the precise dimensions and measurements to fabricate the barn. In doing this you not only ensure that you get exactly what you want at the right price, but you will also get advice on the size and layout of the foundation you will need to have constructed, whether it be regular dirt, ground, or concrete.
Another reason steel is preferable to wood is that it is resistant to termites, leeches, parasites, mold, and other organisms, making them more hygienic. Being fire resistant, these barns are safer.
A wide variety of prefab barn kits and metal barn kits are available in today's market making your choices endless. In the past, when supply was limited, you were given only the most basic choices and the cost was extraordinary. Today though, with new manufacturing techniques, multiple supply lines, and competition, you get to choose what you want for the lowest possible price. In fact, these structures are so in vogue, that they are giving tough competition to the regular barn builders and the whole industry.
It used to be that most farmers and ranchers would stick their noses down at these types of buildings but no more. Time is money and you save both with a prefab barn. Steel prefab buildings can be quite attractive as well, with the availability of numerous colors and accessories. All of our prefab barn kits come already pre-painted with the particular color that has been chosen – https://www.carportshoustontx.com/barns/
If you aren't convinced yet, you may also want to consider the fact that since they are not permanently affixed to the site (i.e. they are considered by most state and local authorities as being "temporary") this prevents an increase in property taxes.
Most people do a lot of research into the various options including options from metal to wood. You have to consider structural integrity, life span, utility, etc. If you have ever had or seen an Amish prefab barn for an outbuilding, you know that while they can last, they don't last long without constant upkeep. Also, you need to keep in mind the type of weather you have in the area you want to build.
We have options for the coastal areas where the wind is an important consideration or in the areas where snow is more of a concern. In fact, we can provide you with a wind or snow load certification that may be required by your local permitting authorities as well as engineered drawings for a small additional fee.
There is a lot to consider if you are either planning to personally build your own barn or employ someone to do it for you. One of them is the budget you have allotted for your horse or horses. If you are on a strict budget and you only have a horse or two, prefabricated barns or shedrow barns are preferable. Call us today to get a price on the prefab barn of your dreams.
Harris County, Fort Bend County, Montgomery County, Wharton County, Galveston County, Brazoria County, Houston TX, Pasadena TX, Pearland TX, Baytown TX, Conroe TX, Deer Park TX, Friendswood TX, Galveston TX, Lake Jackson TX, La Porte TX, League City TX, Missouri City TX, Sugar Land TX, Texas City TX, The Woodlands TX, Alvin TX, Angleton TX, Bellaire TX, Clute TX, Dickinson TX, Freeport TX, Galena Park TX, Humble TX, Jacinto City TX, Katy TX, La Marque TX, Richmond TX, Rosenberg TX, South Houston TX, Stafford TX, West University Place TX, Ames TX, Anahuac TX, Arcola TX, Bayou Vista TX, Beach City TX, Bellville TX, Brazoria TX, Brazos Country TX, Houston TX, Brookside Village TX, Bunker Hill Village TX, Clear Lake Shores TX, Cleveland TX, Coldspring TX, Cove TX, Daisetta TX, Danbury TX, Dayton TX, Dayton Lakes TX, Devers TX, El Lago TX, Hardin TX, Hempstead TX, Hedwig Village TX, Hilshire Village TX, Hitchcock TX, Hunters Creek Village TX, Industry TX, Iowa Colony TX, Jamaica Beach TX, Jersey Village TX, Kemah TX, Liberty TX, Liverpool TX, Magnolia TX, Manvel TX, Meadows Place TX, Mont Belvieu TX, Montgomery TX, Morgan's Point TX, Nassau Bay TX, Needville TX, North Cleveland TX, Oakhurst TX, Oak Ridge North TX, Old River-Winfree TX, Oyster Creek TX, Panorama Village TX, Pattison TX, Patton Village TX, Piney Point Village TX, Plum Grove TX, Point Blank TX, Prairie View TX, Richwood TX, Santa Fe TX, Seabrook TX, Sealy TX, Shenandoah TX, Shepherd TX, Shoreacres TX, Southside Place TX, Splendora TX, Spring Valley Village TX, Surfside Beach TX, Sweeny TX, Taylor Lake Village TX, Tomball TX, Waller TX, Wallis TX, Webster TX, West Columbia TX, Willis TX, Woodbranch TX, Beasley TX, Cut and Shoot TX, Fairchilds TX, Fulshear TX, Kendleton TX, Kenefick TX, Orchard TX, Pine Island TX, Pleak TX, Quintana TX, Roman Forest TX, San Felipe TX, Simonton TX, Stagecoach TX, Thompsons TX, Woodloch, 77001, 77002, 77003, 77004, 77005, 77006, 77007, 77008, 77009, 77010, 77011, 77012, 77013, 77014, 77015, 77016, 77017, 77018, 77019, 77020, 77021, 77022, 77023, 77024, 77025, 77026, 77027, 77028, 77029, 77030, 77031, 77032, 77033, 77034, 77035, 77036, 77037, 77038, 77039, 77040, 77041, 77042, 77043, 77044, 77045, 77046, 77047, 77048, 77049, 77050, 77051, 77052, 77053, 77054, 77055, 77056, 77057, 77058, 77059, 77060, 77061, 77062, 77063, 77064, 77065, 77066, 77067, 77068, 77069, 77070, 77071, 77072, 77073, 77074, 77075, 77076, 77077, 77078, 77079, 77080, 77081, 77082, 77083, 77084, 77085, 77086, 77087, 77088, 77089, 77090, 77091, 77092, 77093, 77094, 77095, 77096, 77097, 77098, 77099, 77201, 77202, 77203, 77204, 77205, 77206, 77207, 77208, 77209, 77210, 77212, 77213, 77215, 77216, 77217, 77218, 77219, 77220, 77221, 77222, 77223, 77224, 77225, 77226, 77227, 77228, 77229, 77230, 77231, 77233, 77234, 77235, 77236, 77237, 77238, 77240, 77241, 77242, 77243, 77244, 77245, 77248, 77249, 77251, 77252, 77253, 77254, 77255, 77256, 77257, 77258, 77259, 77261, 77262, 77263, 77265, 77266, 77267, 77268, 77269, 77270, 77271, 77272, 77273, 77274, 77275, 77277, 77279, 77280, 77281, 77282, 77284, 77287, 77288, 77289, 77290, 77291, 77292, 77293, 77297, 77298, 77299
FREE!
Delivery & Installation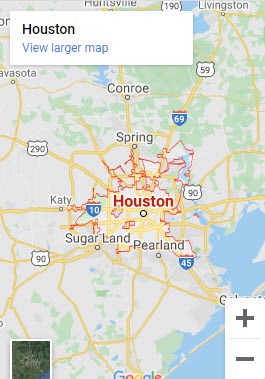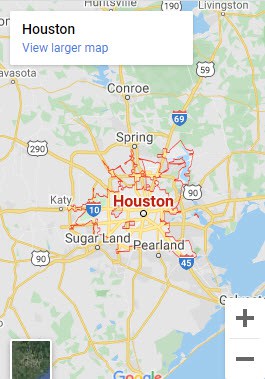 Monday: 9am-6pm
Tuesday: 9am-6pm
Wednesday: 9am-6pm
Thursday: 9am-6pm
Friday: 9am-6pm
Saturday: Closed
Sunday: Closed
Cashiers Check, Money Order, Visa, MasterCard, Discover, American Express