MADE IN USA!
FREE Delivery & Installation
Metal Garages
We Accept Visa, Mastercard, Discover & American Express
Metal Carports
Affordable - Professional
Guaranteed Work - Insured
Metal Buildings
The most important aspect of metal as a building material is the great flexibility of design.
Metal Barns
A metal Barn gives your livestock and equipment the shelter it needs.
Steel Carports
Protect all your vehicles... cars, trucks, RVs, equipment, boats, jet skis and more...
Our Pole Barn Kits in Houston TX Prevent The Weather From Getting In
Steel trusses, metal roofing, and siding for the finishing, waterproof touches, fasteners plus the trim for the roof, walls, and doors are all included. Each sales order comes complete which saves you time and money when you install it. Our prices include delivery and installation but, of course, you always have the option to do it yourself.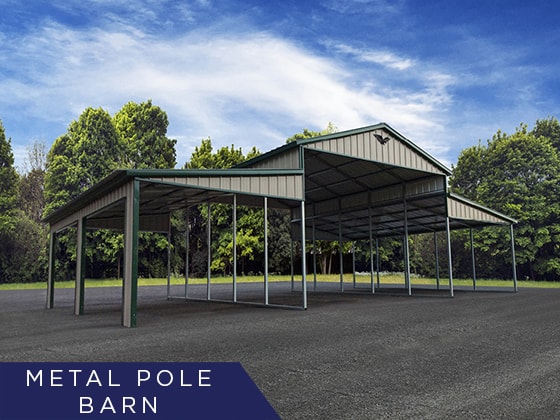 Our kits come in normal square or rectangle shapes that begin small working their way up to as big as 60′ x 60′ x 16′ This would be warehouse-size but for some folks who have a lot of projects to work on this makes it easy to stay out of the weather while also staying out of the wife's hair. A workshop for any kind of desire is a perfect use for one of these buildings. Woodworking, car repair, or welding projects can be done in the comfort of one of these buildings.
You can buy pole barn kits and supplies online or at our offices (https://www.carportshoustontx.com/barns/). They could include roll-up garage doors for the metal buildings, or walk-in doors and windows. There are also accessories available, such as j trim packages, extra trusses anchors, etc. One advantage to steel kits is their low cost and convenience. If the cost of the project is an important concern for you, then be sure to compare the cost of a kit to that of buying all of the components on your own.
You may also want to get a quote from us on our doing the installation which is included in the original quote. This may cost a little bit more but if you are not up to doing the construction yourself, the cost may be worth it.
You can purchase both pole barn plans and pole barn kits online. These kits include most of the things you will need to start building your pole barn. Many of these kits even include the tools you'll need. Naturally, some things such as cement for the foundation of the building won't be included, so make a list of the items you will need to purchase separately from the kit if you decide that a kit is a way you want to go.
Metal pole barns have been around for quite some time. They often come in kit form and this allows you to construct this building yourself. Livestock is something that a pole barn can be used for, but there are many other uses that you will find for this space if you do not own livestock. But why spend the time and money when you can save time AND money but ordering one from us?
Pole Barns Are Truly Utilitarian
Pole barns are easily one of the most versatile structures you can own. From a rancher's viewpoint, these buildings can do just about anything. You might want something small to keep your horses and cattle in the shade and out of the bad weather. A farmer may want to store grains and hay as well as his equipment, knowing that they are safe and dry.
Barns with proper pole building strategies are used for various purposes just like garages, warehouses, building for holding boats or cars or tractors, etc.
There are small differences in the style of metal barns based upon their functionality. This kind of structure can also be used for retail stores, for exhibiting products in fairs, and also as livestock animal shelters. They are used as cost-effective pet shelters in applications that need huge spaces and quick building.
We have even had customers add air conditioners and half walls for dog runs and shelters at pet borders The main advantages of these types of barns are their low cost, simple and easy setup, and ability to supply large sheltered spaces for several uses.
Pole barns are very straightforward to build and need quite a bit of knowledge and experience. But, there are kits accessible today to make the job a lot easier. These kits contain everything from simple screws to roofing materials to build a one from the ground up. Some can be constructed by using metal and wood or using only one of the two.
The problem with these is many. Wood rots and can be subjected to termites, the cost of buying this material retail can be exorbitant, and you must have the knowledge, time, and tools to complete the job.
What looks like a fairly small undertaking can in fact become a huge headache. Why not let us do the heavy lifting for you. For a small down payment, you can order the building that you want and need with the help of our experts and the rest of the money won't be due until it is installed the way you want it. They may have a simple dirt floor or concrete floor based on the user's choices.
The benefits of a pole barn are that it can be built fast and is inexpensive to construct. So if you need a pole barn but do not want to deal with the bother of building one, then this is the most appropriate option for you.
You Can Have Your Choice Of Metal Pole Barns In As Little As Two Weeks
Metal pole barns have been in use since the idea of stables as a shelter for horses was conceived. Since modern tools and materials were not available earlier, this was the easiest way of constructing a barn. The fundamentals of constructing such barns were burying poles deep into the ground and using animal skins to shape the roof and sides. Presently, steel or other lightweight materials substitute animal skins.
This kind of barn was cost-effective and environment-friendly.
Pole barns vary in sturdiness based on the materials used, but many are very reliable. They consist of wood, full hard steel, multiple layers of protective coating, and high-quality siding. Our pole barns come with fantastic warranties, such as a 20 year, warranty against rust, fade, and chalk. The warranty lengths give an indication of how dependable you should expect the pole barn kits Houston TX to be.
Harris County, Fort Bend County, Montgomery County, Wharton County, Galveston County, Brazoria County, Houston TX, Pasadena TX, Pearland TX, Baytown TX, Conroe TX, Deer Park TX, Friendswood TX, Galveston TX, Lake Jackson TX, La Porte TX, League City TX, Missouri City TX, Sugar Land TX, Texas City TX, The Woodlands TX, Alvin TX, Angleton TX, Bellaire TX, Clute TX, Dickinson TX, Freeport TX, Galena Park TX, Humble TX, Jacinto City TX, Katy TX, La Marque TX, Richmond TX, Rosenberg TX, South Houston TX, Stafford TX, West University Place TX, Ames TX, Anahuac TX, Arcola TX, Bayou Vista TX, Beach City TX, Bellville TX, Brazoria TX, Brazos Country TX, Houston TX, Brookside Village TX, Bunker Hill Village TX, Clear Lake Shores TX, Cleveland TX, Coldspring TX, Cove TX, Daisetta TX, Danbury TX, Dayton TX, Dayton Lakes TX, Devers TX, El Lago TX, Hardin TX, Hempstead TX, Hedwig Village TX, Hilshire Village TX, Hitchcock TX, Hunters Creek Village TX, Industry TX, Iowa Colony TX, Jamaica Beach TX, Jersey Village TX, Kemah TX, Liberty TX, Liverpool TX, Magnolia TX, Manvel TX, Meadows Place TX, Mont Belvieu TX, Montgomery TX, Morgan's Point TX, Nassau Bay TX, Needville TX, North Cleveland TX, Oakhurst TX, Oak Ridge North TX, Old River-Winfree TX, Oyster Creek TX, Panorama Village TX, Pattison TX, Patton Village TX, Piney Point Village TX, Plum Grove TX, Point Blank TX, Prairie View TX, Richwood TX, Santa Fe TX, Seabrook TX, Sealy TX, Shenandoah TX, Shepherd TX, Shoreacres TX, Southside Place TX, Splendora TX, Spring Valley Village TX, Surfside Beach TX, Sweeny TX, Taylor Lake Village TX, Tomball TX, Waller TX, Wallis TX, Webster TX, West Columbia TX, Willis TX, Woodbranch TX, Beasley TX, Cut and Shoot TX, Fairchilds TX, Fulshear TX, Kendleton TX, Kenefick TX, Orchard TX, Pine Island TX, Pleak TX, Quintana TX, Roman Forest TX, San Felipe TX, Simonton TX, Stagecoach TX, Thompsons TX, Woodloch, 77001, 77002, 77003, 77004, 77005, 77006, 77007, 77008, 77009, 77010, 77011, 77012, 77013, 77014, 77015, 77016, 77017, 77018, 77019, 77020, 77021, 77022, 77023, 77024, 77025, 77026, 77027, 77028, 77029, 77030, 77031, 77032, 77033, 77034, 77035, 77036, 77037, 77038, 77039, 77040, 77041, 77042, 77043, 77044, 77045, 77046, 77047, 77048, 77049, 77050, 77051, 77052, 77053, 77054, 77055, 77056, 77057, 77058, 77059, 77060, 77061, 77062, 77063, 77064, 77065, 77066, 77067, 77068, 77069, 77070, 77071, 77072, 77073, 77074, 77075, 77076, 77077, 77078, 77079, 77080, 77081, 77082, 77083, 77084, 77085, 77086, 77087, 77088, 77089, 77090, 77091, 77092, 77093, 77094, 77095, 77096, 77097, 77098, 77099, 77201, 77202, 77203, 77204, 77205, 77206, 77207, 77208, 77209, 77210, 77212, 77213, 77215, 77216, 77217, 77218, 77219, 77220, 77221, 77222, 77223, 77224, 77225, 77226, 77227, 77228, 77229, 77230, 77231, 77233, 77234, 77235, 77236, 77237, 77238, 77240, 77241, 77242, 77243, 77244, 77245, 77248, 77249, 77251, 77252, 77253, 77254, 77255, 77256, 77257, 77258, 77259, 77261, 77262, 77263, 77265, 77266, 77267, 77268, 77269, 77270, 77271, 77272, 77273, 77274, 77275, 77277, 77279, 77280, 77281, 77282, 77284, 77287, 77288, 77289, 77290, 77291, 77292, 77293, 77297, 77298, 77299
FREE!
Delivery & Installation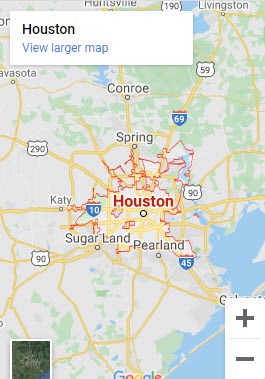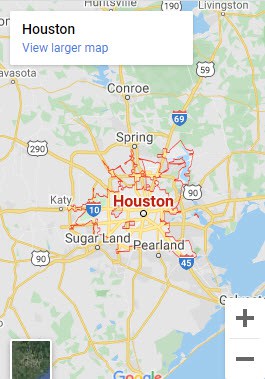 Monday: 9am-6pm
Tuesday: 9am-6pm
Wednesday: 9am-6pm
Thursday: 9am-6pm
Friday: 9am-6pm
Saturday: Closed
Sunday: Closed
Cashiers Check, Money Order, Visa, MasterCard, Discover, American Express