MADE IN USA!
FREE Delivery & Installation
Metal Garages
We Accept Visa, Mastercard, Discover & American Express
Metal Carports
Affordable - Professional
Guaranteed Work - Insured
Metal Buildings
The most important aspect of metal as a building material is the great flexibility of design.
Metal Barns
A metal Barn gives your livestock and equipment the shelter it needs.
Steel Carports
Protect all your vehicles... cars, trucks, RVs, equipment, boats, jet skis and more...
Metal Building Kits Are Made For The Do-It-Yourselfer
Whether you are wanting to build a house, shed, barn, garage, workshop, whatever, a kit from us is the way to go. Our kits are advantageous for building a variety of structures in many ways.
The kits are simple in design and triumph in form and function. They are prefabricated and all dimensions are worked out. It is this ready-made nature of the kits that make it easy for people to get the job done and done quickly.
You can choose a variety of options when it comes to flooring. You may want to have a concrete slab poured, or erect it on just the ground. You can build it on a wooden deck or a gravel drive. It is all up to you. The only thing that must be kept in mind is always, always build it on a level surface.
Steel Building Kits Are Remembered With Fondness By WWII Veterans
One of the most efficient ways to enclose a large space is through the use of steel building kits. While buildings can be built from almost any substance, the use of sheet metal as a building material really didn't come into its' own until the middle of the Twentieth Century.
The use of metal as a much cheaper and more effective substitute for wood or stone began in the Thirties and blossomed during WWII. Many a GI returned home with fond memories of the superiority of the Quonset hut over the canvas tent. Imagine going from a flimsy, smelly, rain-soaked tent to a living space that had wooden floors, kept wind and rain at bay, and could even be cooled or heated. But what really stuck in his mind was the ease of construction.
Buildings of this type are designed to be manufactured, transported, and erected by a small crew of men with a minimum of tools and know-how using metal building kits. Instead of architects' plans and skilled craftsmen, a small crew of reasonably intelligent men could erect one of these structures simply by relying on the "Tab A into Slot B" form of instruction.
These kits come ready to assemble. The entire superstructure comes pre-drilled and pre-welded for easy assembly. Engineered drawings may also accompany the kits that we sell for a small fee.
You can use metal building kits for any type of barn, shop, mancave, carport, garage, or any other need you may have, the choices are endless. This can be a location that provides shelter to animals on your property. You can get a building made out of any number of metals, however, steel is most popular due to its versatility.
Steel building kits are computer engineered for quick, simple, and easy assembly. They are cheaper than custom-designed buildings because the labor costs are nonexistent… YOU are the labor. Well, you and as many friends and family you can cajole into helping.
Construction is always a primary concern for investors. One of the advantages of steel buildings is the ease of construction. These kits can be seen as a puzzle with prefabricated parts that simply need to be fitted together. This is why steel-type buildings, even without heavy construction materials and equipment, can be put up in no time.
The construction process of a metal building consists of only one challenging step which is to lay a concrete foundation. The kits which are used for building a storage facility can be easily given any shape by using the right materials. Of course, you don't have to have a concrete foundation, you can easily erect it on wood or on the ground but for some uses it kind of defeats the purpose. The length can be boundless and widths are fixed.
Always remember that when you do opt for a concrete foundation, make the sides six inches wider and longer than the structure itself so you can allow for the concrete anchoring system. Without this extra bit of concrete, the anchors might just bust out the side of the cement. Also, bevel the edges. This allows the water to run off the edges instead of ponding inside of your structure.
If you buy a case of concrete to the metal adhesive and a caulk gun, you can run a bead along the bottom rail to ensure your building will be high and dry inside.
For building steel workshops you can contact experienced and reputed builders if you have enough funds to afford it. However, if you are short of funds but still need a workshop then you can build it yourself with the help of metal building kits provided you have some idea about construction. Actually, there are detachable steel parts that have to be assembled together to built a structure.
This can be easily done with the help of these kits. All you have to do is to form a concrete base, sheeting, roofing, walling as well as insulation. If you can do this yourself you will be able to get your dream workshop as well as save large amounts of money.
Gone are the days when steel buildings were thought to be dull monuments spoiling the aesthetics of your well-planned landscape. With highly customizable building kits, you can maintain a high level of homogeneity in your landscape by choosing from various building kits that blend with your landscape in terms of color, design, and size. The choice is up to you and your imagination.
Give us a call today at 281-712-6754 so can design or choose from one of our existing metal building kits and arrange to pick it at one of our convenient regional manufacturing plants or have it shipped to your location for a small charge, just let us know.
Harris County, Fort Bend County, Montgomery County, Wharton County, Galveston County, Brazoria County, Houston TX, Pasadena TX, Pearland TX, Baytown TX, Conroe TX, Deer Park TX, Friendswood TX, Galveston TX, Lake Jackson TX, La Porte TX, League City TX, Missouri City TX, Sugar Land TX, Texas City TX, The Woodlands TX, Alvin TX, Angleton TX, Bellaire TX, Clute TX, Dickinson TX, Freeport TX, Galena Park TX, Humble TX, Jacinto City TX, Katy TX, La Marque TX, Richmond TX, Rosenberg TX, South Houston TX, Stafford TX, West University Place TX, Ames TX, Anahuac TX, Arcola TX, Bayou Vista TX, Beach City TX, Bellville TX, Brazoria TX, Brazos Country TX, Houston TX, Brookside Village TX, Bunker Hill Village TX, Clear Lake Shores TX, Cleveland TX, Coldspring TX, Cove TX, Daisetta TX, Danbury TX, Dayton TX, Dayton Lakes TX, Devers TX, El Lago TX, Hardin TX, Hempstead TX, Hedwig Village TX, Hilshire Village TX, Hitchcock TX, Hunters Creek Village TX, Industry TX, Iowa Colony TX, Jamaica Beach TX, Jersey Village TX, Kemah TX, Liberty TX, Liverpool TX, Magnolia TX, Manvel TX, Meadows Place TX, Mont Belvieu TX, Montgomery TX, Morgan's Point TX, Nassau Bay TX, Needville TX, North Cleveland TX, Oakhurst TX, Oak Ridge North TX, Old River-Winfree TX, Oyster Creek TX, Panorama Village TX, Pattison TX, Patton Village TX, Piney Point Village TX, Plum Grove TX, Point Blank TX, Prairie View TX, Richwood TX, Santa Fe TX, Seabrook TX, Sealy TX, Shenandoah TX, Shepherd TX, Shoreacres TX, Southside Place TX, Splendora TX, Spring Valley Village TX, Surfside Beach TX, Sweeny TX, Taylor Lake Village TX, Tomball TX, Waller TX, Wallis TX, Webster TX, West Columbia TX, Willis TX, Woodbranch TX, Beasley TX, Cut and Shoot TX, Fairchilds TX, Fulshear TX, Kendleton TX, Kenefick TX, Orchard TX, Pine Island TX, Pleak TX, Quintana TX, Roman Forest TX, San Felipe TX, Simonton TX, Stagecoach TX, Thompsons TX, Woodloch, 77001, 77002, 77003, 77004, 77005, 77006, 77007, 77008, 77009, 77010, 77011, 77012, 77013, 77014, 77015, 77016, 77017, 77018, 77019, 77020, 77021, 77022, 77023, 77024, 77025, 77026, 77027, 77028, 77029, 77030, 77031, 77032, 77033, 77034, 77035, 77036, 77037, 77038, 77039, 77040, 77041, 77042, 77043, 77044, 77045, 77046, 77047, 77048, 77049, 77050, 77051, 77052, 77053, 77054, 77055, 77056, 77057, 77058, 77059, 77060, 77061, 77062, 77063, 77064, 77065, 77066, 77067, 77068, 77069, 77070, 77071, 77072, 77073, 77074, 77075, 77076, 77077, 77078, 77079, 77080, 77081, 77082, 77083, 77084, 77085, 77086, 77087, 77088, 77089, 77090, 77091, 77092, 77093, 77094, 77095, 77096, 77097, 77098, 77099, 77201, 77202, 77203, 77204, 77205, 77206, 77207, 77208, 77209, 77210, 77212, 77213, 77215, 77216, 77217, 77218, 77219, 77220, 77221, 77222, 77223, 77224, 77225, 77226, 77227, 77228, 77229, 77230, 77231, 77233, 77234, 77235, 77236, 77237, 77238, 77240, 77241, 77242, 77243, 77244, 77245, 77248, 77249, 77251, 77252, 77253, 77254, 77255, 77256, 77257, 77258, 77259, 77261, 77262, 77263, 77265, 77266, 77267, 77268, 77269, 77270, 77271, 77272, 77273, 77274, 77275, 77277, 77279, 77280, 77281, 77282, 77284, 77287, 77288, 77289, 77290, 77291, 77292, 77293, 77297, 77298, 77299
FREE!
Delivery & Installation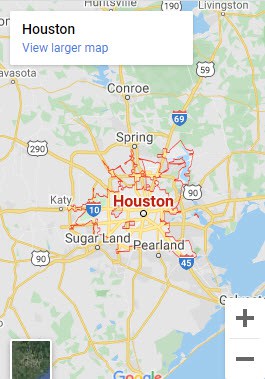 Monday: 9am-6pm
Tuesday: 9am-6pm
Wednesday: 9am-6pm
Thursday: 9am-6pm
Friday: 9am-6pm
Saturday: Closed
Sunday: Closed
Cashiers Check, Money Order, Visa, MasterCard, Discover, American Express