MADE IN USA!
FREE Delivery & Installation
Metal Garages
We Accept Visa, Mastercard, Discover & American Express
Metal Carports
Affordable - Professional
Guaranteed Work - Insured
Metal Buildings
The most important aspect of metal as a building material is the great flexibility of design.
Metal Barns
A metal Barn gives your livestock and equipment the shelter it needs.
Steel Carports
Protect all your vehicles... cars, trucks, RVs, equipment, boats, jet skis and more...
Metal Buildings For Sale Just About Everywhere
Steel buildings over the years have become more popular not only in the commercial and industrial sector; nowadays these types of covers are being utilized within the community for the construction of houses, workshops, storage buildings, you name it. they've provided many advantages and benefits. And in this short article, we will outline these advantages and benefits.
I want to provide you with some useful tips regarding your search for just the right building to meet your needs.
The first place you start with, of course, is the utility of it. What will you be using it for? Will it be a storage building? A workshop? Both? Just what do you intend its purpose to be?
Once you have that figured out you need to think about the size. How big a structure do you want? This is critical. You don't want a structure so small that you can't use it or you outgrow it in just a couple of years. On the flip side, you don't want to "over purchase" and get something that is so large you could never possibly utilize the entire space.
Speaking of space, what size is the lot you are going to be placing it on?
Make sure you know where the access points are going to be and where all the utility lines and setbacks are. Once you have the size figured out, you can now move onto the next phase, choosing a dealer to purchase it from.
Choosing The Right Metal Building Dealer
Choosing the right dealer is critical when you go out looking for the best metal building for sale. There are many out there and not all of them all legitimate. A little research can save you time, money, and a load of headaches. When you do your initial internet search, look for things like how long have they been in business? Do the good reviews outweigh the bad?
Does their website look professional or does it look like it was thrown together by some fly-by-night outfit? Speaking of websites, is it easy to navigate? Do they have testimonials from satisfied customers? Do they offer advice on how to purchase the right building for you?
All of these things in and of themselves might not mean much but taken together you can get a pretty good idea of whom you are dealing with. Next, pick up the phone and call the dealer. If you get a phone bank or an operator that doesn't know the product that is a huge red flag. Sometimes your call may go to voicemail, which is okay as long as the dealer calls you back within a reasonable amount of time.
Know who you are dealing with. Ask questions. Do they seem to know what they are talking about and are they able to answer most if not all of your questions? If you get a funny feeling about the dealer, then move onto the next one. Once you have found the dealer you feel most comfortable with, go ahead and work with them to figure out what will work best for you.
Listen to any advice they may have, that is what they are there for. You don't have to take it but they may be able to save you time and money with a simple solution.
Consider Where You Are Installing It
Metal Buildings are really advantageous in places that are severely hit by bad weather conditions because of the durability of the material used for construction. Steel is very strong which makes the enclosures able to withstand the harsh weather conditions than the other types of building.
Another reason why they are durable is that they are free from rotting, termites, or fire and as a result, they are stronger and will stand upright in bad weather conditions. These buildings are environmentally friendly as well and can be used for several purposes.
Steel-type enclosures incorporate different architectural finishes to provide the appropriate facade for various facility types, such as churches, schools, shopping centers, educational buildings, medical facilities, retail stores, and office buildings. These applications can also include fire stations, airplane hangars, fitness centers, and other types of low-rise construction. These buildings are also designed for traditional uses such as warehouses, distribution centers, and athletic facilities.
Steel metal buildings allow for a lot of creative juices to flow; the structure's flexibility gives investors the freedom to choose and change the showroom's layout to their needs and liking. This is basically because steel buildings have only a few interior columns; in fact, a steel building can even stand without the shed part. But that is not the same as saying the steel structure is not sturdy.
Steel, in itself, is known to be a strong metal, made to withstand harsh elements. In addition to that, steel commercial buildings can have vertical clearances of up to 16 feet. Hence, with steel buildings, space is not at all an issue.
Some metal buildings can be purchased and erected at a significantly lesser cost than conventional construction. All component parts of metal structures are pre-punched, pre-drilled, and pre-welded at a factory prior to shipment to the erection site. This pre-engineering allows for rapid assembly and avoids the need for a specialized and expensive workforce.
This results in a lower quantity of labor force required along with rapid assembly processes. Once delivered, depending upon its size, it can be completed in far lesser time than more traditional building methods take. Steel buildings are also extremely flexible and can be designed for virtually any configuration. Metal building designs are no longer limited to the more primitive geometrical "box" shapes of the past.
Cost advantage: Enclosures such as these are relatively cheaper when compared with buildings of other materials. What distinguishes them is that they have low maintenance costs as well. Building a metal one is a one-time affair and the expenditure is a long-term investment. So make sure to call us when you are looking at metal buildings for sale.
Harris County, Fort Bend County, Montgomery County, Wharton County, Galveston County, Brazoria County, Houston TX, Pasadena TX, Pearland TX, Baytown TX, Conroe TX, Deer Park TX, Friendswood TX, Galveston TX, Lake Jackson TX, La Porte TX, League City TX, Missouri City TX, Sugar Land TX, Texas City TX, The Woodlands TX, Alvin TX, Angleton TX, Bellaire TX, Clute TX, Dickinson TX, Freeport TX, Galena Park TX, Humble TX, Jacinto City TX, Katy TX, La Marque TX, Richmond TX, Rosenberg TX, South Houston TX, Stafford TX, West University Place TX, Ames TX, Anahuac TX, Arcola TX, Bayou Vista TX, Beach City TX, Bellville TX, Brazoria TX, Brazos Country TX, Houston TX, Brookside Village TX, Bunker Hill Village TX, Clear Lake Shores TX, Cleveland TX, Coldspring TX, Cove TX, Daisetta TX, Danbury TX, Dayton TX, Dayton Lakes TX, Devers TX, El Lago TX, Hardin TX, Hempstead TX, Hedwig Village TX, Hilshire Village TX, Hitchcock TX, Hunters Creek Village TX, Industry TX, Iowa Colony TX, Jamaica Beach TX, Jersey Village TX, Kemah TX, Liberty TX, Liverpool TX, Magnolia TX, Manvel TX, Meadows Place TX, Mont Belvieu TX, Montgomery TX, Morgan's Point TX, Nassau Bay TX, Needville TX, North Cleveland TX, Oakhurst TX, Oak Ridge North TX, Old River-Winfree TX, Oyster Creek TX, Panorama Village TX, Pattison TX, Patton Village TX, Piney Point Village TX, Plum Grove TX, Point Blank TX, Prairie View TX, Richwood TX, Santa Fe TX, Seabrook TX, Sealy TX, Shenandoah TX, Shepherd TX, Shoreacres TX, Southside Place TX, Splendora TX, Spring Valley Village TX, Surfside Beach TX, Sweeny TX, Taylor Lake Village TX, Tomball TX, Waller TX, Wallis TX, Webster TX, West Columbia TX, Willis TX, Woodbranch TX, Beasley TX, Cut and Shoot TX, Fairchilds TX, Fulshear TX, Kendleton TX, Kenefick TX, Orchard TX, Pine Island TX, Pleak TX, Quintana TX, Roman Forest TX, San Felipe TX, Simonton TX, Stagecoach TX, Thompsons TX, Woodloch, 77001, 77002, 77003, 77004, 77005, 77006, 77007, 77008, 77009, 77010, 77011, 77012, 77013, 77014, 77015, 77016, 77017, 77018, 77019, 77020, 77021, 77022, 77023, 77024, 77025, 77026, 77027, 77028, 77029, 77030, 77031, 77032, 77033, 77034, 77035, 77036, 77037, 77038, 77039, 77040, 77041, 77042, 77043, 77044, 77045, 77046, 77047, 77048, 77049, 77050, 77051, 77052, 77053, 77054, 77055, 77056, 77057, 77058, 77059, 77060, 77061, 77062, 77063, 77064, 77065, 77066, 77067, 77068, 77069, 77070, 77071, 77072, 77073, 77074, 77075, 77076, 77077, 77078, 77079, 77080, 77081, 77082, 77083, 77084, 77085, 77086, 77087, 77088, 77089, 77090, 77091, 77092, 77093, 77094, 77095, 77096, 77097, 77098, 77099, 77201, 77202, 77203, 77204, 77205, 77206, 77207, 77208, 77209, 77210, 77212, 77213, 77215, 77216, 77217, 77218, 77219, 77220, 77221, 77222, 77223, 77224, 77225, 77226, 77227, 77228, 77229, 77230, 77231, 77233, 77234, 77235, 77236, 77237, 77238, 77240, 77241, 77242, 77243, 77244, 77245, 77248, 77249, 77251, 77252, 77253, 77254, 77255, 77256, 77257, 77258, 77259, 77261, 77262, 77263, 77265, 77266, 77267, 77268, 77269, 77270, 77271, 77272, 77273, 77274, 77275, 77277, 77279, 77280, 77281, 77282, 77284, 77287, 77288, 77289, 77290, 77291, 77292, 77293, 77297, 77298, 77299
FREE!
Delivery & Installation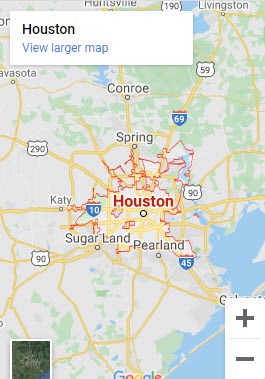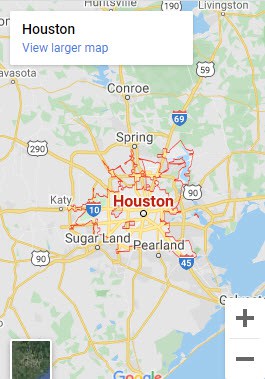 Monday: 9am-6pm
Tuesday: 9am-6pm
Wednesday: 9am-6pm
Thursday: 9am-6pm
Friday: 9am-6pm
Saturday: Closed
Sunday: Closed
Cashiers Check, Money Order, Visa, MasterCard, Discover, American Express