MADE IN USA!
FREE Delivery & Installation
Metal Garages
We Accept Visa, Mastercard, Discover & American Express
Metal Carports
Affordable - Professional
Guaranteed Work - Insured
Metal Buildings
The most important aspect of metal as a building material is the great flexibility of design.
Metal Barns
A metal Barn gives your livestock and equipment the shelter it needs.
Steel Carports
Protect all your vehicles... cars, trucks, RVs, equipment, boats, jet skis and more...
Metal Sheds Are Strong And Durable
Today's metal enclosures are low-cost but extremely durable. Made of galvanized steel and utilizing paint on processes that last for many, many years, these structures are much different than those first ones built after WWII.
Metal sheds are best for termite-prone areas since they cannot be attacked by them. They are also flame resistant. And with proper care, they can last a lifetime which is why we offer a 20-year warranty on almost all of our products: https://www.carportshoustontx.com/buildings/.
Metal structures are something that can be easily installed and this is a building that will last for many years on your property. You want to make sure that you eliminate your clutter so that you can find the things you need. Adding even a small storage shed can provide you with the right amount of storage to help you overcome clutter.
These steel sheds are made from strong yet flexible sheets of metal sheathing that are attached to a galvanized metal frame. Metal enclosures are a good choice when long-term strength and resistance to fire, rot, or termites are desired. However, metal may rust over time, particularly if they are constructed from steel that is not galvanized.
Metal Shed VS. Vinyl Or Plastic
First things first, sheds made of metal differ from vinyl ones in price. There is not a huge difference, but for the most part, the kits made from metal are usually less expensive than vinyl. Metal kits are usually made of steel and are extremely durable.
The best use of a metal kit is to store items that are not particularly sensitive to dramatic changes in temperature. You may want to use this storage facility as a garden building to store tools or mechanical equipment like riding lawnmowers, and bicycles among other things.
As well, some types of plastic sheds that have thin walls are easily cut open, which may makes some types of plastic ones a poor choice for vandal-prone areas or for high traffic activities such as small businesses. In cold climates, vinyl sheds with thin walls need to have snow and ice cleared from the roof, because the thin vinyl may be damaged by a heavy accumulation.
Since thin vinyl sheds weigh much less than wood or metal sheds, they are more at risk of being damaged by heavy winds. Another consideration with vinyl or plastic is sun damage. Even in cold climates where melting and deformation from heat are not as much a concern, there is a tendency of warping and degradation of the material due to ultraviolet light and other harmful rays.
In terms of practicality, metal sheds also have many good aspects. Steel is often the chosen material for certain types of sheds as well as many other garden structures. Because of its very light nature, it is a very easy material to build with.
This metal is very strong and therefore sheds constructed out of either of these do not necessarily require a proper foundation. They will also cost you less over time because there is no need to purchase any treatments for the preservation of their exteriors.
On the other hand, wooden sheds have to be given at least one coating of preserver each year to reduce the chances of the structure falling into disrepair.
How much money do you want to spend? In any project, one of the most essential factors to consider is how much you are willing to spend. If you'll depend on the construction materials to use, you can have four kinds of storage sheds.
You might have wooden, plastic, vinyl siding, or metal sheds. Among these four types, the vinyl storage shed is by far the most cost-effective. The fact is, it is also the most efficient option for small storage needs.
What is nice about vinyl-made storage is that it does not ship, dent, nor rust. This is not the same with a wooden shed since termites cannot stay in it. Plastic sheds are also affordable. Like a vinyl shed, a shed made of PVC is rot-proof and is not vulnerable to damage caused by insects.
But as we mentioned before the downsides to vinyl or plastic to metal are tremendous and the near-term cost savings are far out-shadowed by the long-term loss compared to metal.
Choosing a Shed within your budget
Metal storage sheds kits are popular because they are economical. If you are looking for something simple to set up, and don't want to spend too much this can be a choice to consider. Vinyl shed kits can cost more than metal sheds but the maintenance will be very low.
Always compare and do some research when shopping for a shed. By knowing what is available you can probably get a better shed for just a couple of dollars more.
Vinyl shed kits are also known as PVC storage sheds and are priced cheaper than wood sheds. And depending on the manufacturer, the price of these kits rival the price of metal sheds. Vinyl sheds often have some of the best qualities such as being rust-free, do not fade, free from rotting and mildew, easy to maintain, attractive and strong. They also do not conduct heat in the same way as metal sheds do.
Stains and preservatives can be applied to wood sheds to prevent damage to the wood caused by exposure to rain, damp ground, UV light, harsh climatic conditions, fungal attack,s, and wood-boring insects.
If a colored preservative oil or stain is used, a wooden shed can either be made to stand out as a feature within a garden or to blend in with its surroundings. Red cedar-colored stain is popular. Some types of wood, such as cedar, are more naturally resistant to water damage.
One advantage of using wood sheds is that it is easier to modify wooden sheds (i.e., than metal sheds) by adding windows, doors, shelving, or exterior trim (etc.) because wood can be cut and drilled using commonly available tools. Some homeowners may prefer wood sheds because wood is a renewable resource.
So Which Do You Think Is The Best Choice?
A wooden shed can last for years as long as you maintain it, replacing rotten wood, spraying consistently throughout the year for harmful insects, painting, and preserving the wood. Plastic and vinyl, which may seem like a good choice at first will not last very long, possibly any more than a couple of years.
Metal storage is the low-cost option and can be painted to blend in with the surroundings. With the exterior walls constructed from hot-dipped galvanized steel, including the wall and roof panels, they need no maintenance as with wooden products.
When it comes to garden sheds, quality is the key and metal sheds are the natural overall choice.
Harris County, Fort Bend County, Montgomery County, Wharton County, Galveston County, Brazoria County, Houston TX, Pasadena TX, Pearland TX, Baytown TX, Conroe TX, Deer Park TX, Friendswood TX, Galveston TX, Lake Jackson TX, La Porte TX, League City TX, Missouri City TX, Sugar Land TX, Texas City TX, The Woodlands TX, Alvin TX, Angleton TX, Bellaire TX, Clute TX, Dickinson TX, Freeport TX, Galena Park TX, Humble TX, Jacinto City TX, Katy TX, La Marque TX, Richmond TX, Rosenberg TX, South Houston TX, Stafford TX, West University Place TX, Ames TX, Anahuac TX, Arcola TX, Bayou Vista TX, Beach City TX, Bellville TX, Brazoria TX, Brazos Country TX, Houston TX, Brookside Village TX, Bunker Hill Village TX, Clear Lake Shores TX, Cleveland TX, Coldspring TX, Cove TX, Daisetta TX, Danbury TX, Dayton TX, Dayton Lakes TX, Devers TX, El Lago TX, Hardin TX, Hempstead TX, Hedwig Village TX, Hilshire Village TX, Hitchcock TX, Hunters Creek Village TX, Industry TX, Iowa Colony TX, Jamaica Beach TX, Jersey Village TX, Kemah TX, Liberty TX, Liverpool TX, Magnolia TX, Manvel TX, Meadows Place TX, Mont Belvieu TX, Montgomery TX, Morgan's Point TX, Nassau Bay TX, Needville TX, North Cleveland TX, Oakhurst TX, Oak Ridge North TX, Old River-Winfree TX, Oyster Creek TX, Panorama Village TX, Pattison TX, Patton Village TX, Piney Point Village TX, Plum Grove TX, Point Blank TX, Prairie View TX, Richwood TX, Santa Fe TX, Seabrook TX, Sealy TX, Shenandoah TX, Shepherd TX, Shoreacres TX, Southside Place TX, Splendora TX, Spring Valley Village TX, Surfside Beach TX, Sweeny TX, Taylor Lake Village TX, Tomball TX, Waller TX, Wallis TX, Webster TX, West Columbia TX, Willis TX, Woodbranch TX, Beasley TX, Cut and Shoot TX, Fairchilds TX, Fulshear TX, Kendleton TX, Kenefick TX, Orchard TX, Pine Island TX, Pleak TX, Quintana TX, Roman Forest TX, San Felipe TX, Simonton TX, Stagecoach TX, Thompsons TX, Woodloch, 77001, 77002, 77003, 77004, 77005, 77006, 77007, 77008, 77009, 77010, 77011, 77012, 77013, 77014, 77015, 77016, 77017, 77018, 77019, 77020, 77021, 77022, 77023, 77024, 77025, 77026, 77027, 77028, 77029, 77030, 77031, 77032, 77033, 77034, 77035, 77036, 77037, 77038, 77039, 77040, 77041, 77042, 77043, 77044, 77045, 77046, 77047, 77048, 77049, 77050, 77051, 77052, 77053, 77054, 77055, 77056, 77057, 77058, 77059, 77060, 77061, 77062, 77063, 77064, 77065, 77066, 77067, 77068, 77069, 77070, 77071, 77072, 77073, 77074, 77075, 77076, 77077, 77078, 77079, 77080, 77081, 77082, 77083, 77084, 77085, 77086, 77087, 77088, 77089, 77090, 77091, 77092, 77093, 77094, 77095, 77096, 77097, 77098, 77099, 77201, 77202, 77203, 77204, 77205, 77206, 77207, 77208, 77209, 77210, 77212, 77213, 77215, 77216, 77217, 77218, 77219, 77220, 77221, 77222, 77223, 77224, 77225, 77226, 77227, 77228, 77229, 77230, 77231, 77233, 77234, 77235, 77236, 77237, 77238, 77240, 77241, 77242, 77243, 77244, 77245, 77248, 77249, 77251, 77252, 77253, 77254, 77255, 77256, 77257, 77258, 77259, 77261, 77262, 77263, 77265, 77266, 77267, 77268, 77269, 77270, 77271, 77272, 77273, 77274, 77275, 77277, 77279, 77280, 77281, 77282, 77284, 77287, 77288, 77289, 77290, 77291, 77292, 77293, 77297, 77298, 77299
FREE!
Delivery & Installation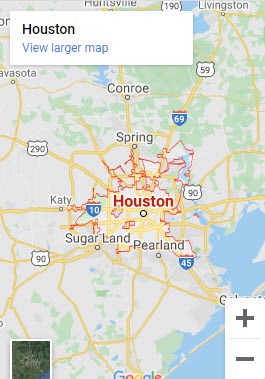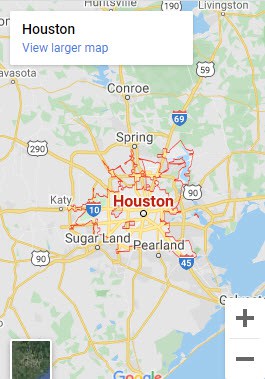 Monday: 9am-6pm
Tuesday: 9am-6pm
Wednesday: 9am-6pm
Thursday: 9am-6pm
Friday: 9am-6pm
Saturday: Closed
Sunday: Closed
Cashiers Check, Money Order, Visa, MasterCard, Discover, American Express