MADE IN USA!
FREE Delivery & Installation
Metal Garages
We Accept Visa, Mastercard, Discover & American Express
Metal Carports
Affordable - Professional
Guaranteed Work - Insured
Metal Buildings
The most important aspect of metal as a building material is the great flexibility of design.
Metal Barns
A metal Barn gives your livestock and equipment the shelter it needs.
Steel Carports
Protect all your vehicles... cars, trucks, RVs, equipment, boats, jet skis and more...
Metal Storage Buildings Houston That Meet Your Standards
Our metal storage buildings utilize a revolutionary, trademarked clear span system, that allows us to construct on your property a steel building that meets your specific needs. Whether you want a 32′ x 20′ canopy only that gets your equipment and employees out of the sun while allowing a fresh breeze to blow through or a 60′ x 60′ warehouse that is enclosed on all sides to protect valuable merchandise, this is the most cost-effective, versatile way to do it.
Your Steel Building Completely Enclosed Or Just A Cover?
Some Businesses only need a cover. A big metal cover, but still…just a cover. Whether you are interested in keeping the direct sun off your equipment, a lunch pavilion for your employees, a place to park your car collection out of the direct weather and tree sap, this is the only way to go.
A steel building that is open on all sides to allow the breeze to blow through while you enjoy a break from the hot sun. Set up a welding shop, aircraft hanger, or a place to park heavy equipment. Whatever you have in mind, this is your solution. The best part? Compared to other systems out there, this is one that is the most budget-minded.
A Metal Building For Your Valuables
A commercial-grade metal storage building like this is one of a kind. Combining the strength of our trademarked truss system with the cost-effective construction, you can save thousands (maybe tens of thousands) of dollars over traditional metal storage buildings. Do you have a classic car collection you want to keep in pristine shape? Look no further. Need a warehouse for your clients? Why go anywhere else. It's cheap, fast, and efficient. It's also a clear span.
Yes, a commercial-grade metal clear span building built on your property in weeks instead of months. What does clear span mean to you? It means no posts taking up space. It means you can configure your warehouse however you like. It means you can maneuver a forklift without having to worry about running into a critical support beam. It means it is wide open and space is your friend.
Why A Commercial Grade Building
Three main reasons… They are quickly set up. Traditional manufacturing times for a comparable building can take months and they require you to pour a concrete slab. With our system, you can have it in weeks and you aren't required to pour a concrete slab. You can, of course, it's up to you, but if you don't have the time, money, or inclination for a slab you can do footers, piers, or a concrete runner. It's all up to you.
Second, they are durable. This is metal. Steel built this country and we are building with it too. Our buildings are built to last for years and years and to look good the entire time. We have both 14 gauge and 12 gauge metal depending on your needs. These buildings are certified for 20 psf/120 mph or 30 psf/130 mph depending on which gauge metal framing you choose. We offer engineered drawings and can meet most city and county requirements.
Third, it's cost-effective. Most companies today that use traditional construction techniques can cost you an arm and a leg. What we offer is just as strong but for far less the cost. You can literally save tens of thousands of dollars over what you would be charged at our competitors depending on the design you need. Don't believe us? Call us today at 281-712-6754 to find out.
Flexible design. We can build to nearly any configuration you want. 32′ x 20′ on up to 60′ x 60′ and from 6′ tall on up to 16 feet tall. All open, one side closed, two sides, three sides? We can do it. Want one side enclosed and one side only halfway enclosed? We can do that too. Whatever you want, we can try to match it. Beauty. Our steel buildings are something you can be proud of.
Sleek lines, a handsome assortment of doors and windows, and a wide choice of color combinations make it one of the most attractive designs out there. Warranty. We warranty what we build. You get a 20-year limited warranty on all roofing material so you know we are serious about the durability of our metal storage buildings Houston.
Harris County, Fort Bend County, Montgomery County, Wharton County, Galveston County, Brazoria County, Houston TX, Pasadena TX, Pearland TX, Baytown TX, Conroe TX, Deer Park TX, Friendswood TX, Galveston TX, Lake Jackson TX, La Porte TX, League City TX, Missouri City TX, Sugar Land TX, Texas City TX, The Woodlands TX, Alvin TX, Angleton TX, Bellaire TX, Clute TX, Dickinson TX, Freeport TX, Galena Park TX, Humble TX, Jacinto City TX, Katy TX, La Marque TX, Richmond TX, Rosenberg TX, South Houston TX, Stafford TX, West University Place TX, Ames TX, Anahuac TX, Arcola TX, Bayou Vista TX, Beach City TX, Bellville TX, Brazoria TX, Brazos Country TX, Houston TX, Brookside Village TX, Bunker Hill Village TX, Clear Lake Shores TX, Cleveland TX, Coldspring TX, Cove TX, Daisetta TX, Danbury TX, Dayton TX, Dayton Lakes TX, Devers TX, El Lago TX, Hardin TX, Hempstead TX, Hedwig Village TX, Hilshire Village TX, Hitchcock TX, Hunters Creek Village TX, Industry TX, Iowa Colony TX, Jamaica Beach TX, Jersey Village TX, Kemah TX, Liberty TX, Liverpool TX, Magnolia TX, Manvel TX, Meadows Place TX, Mont Belvieu TX, Montgomery TX, Morgan's Point TX, Nassau Bay TX, Needville TX, North Cleveland TX, Oakhurst TX, Oak Ridge North TX, Old River-Winfree TX, Oyster Creek TX, Panorama Village TX, Pattison TX, Patton Village TX, Piney Point Village TX, Plum Grove TX, Point Blank TX, Prairie View TX, Richwood TX, Santa Fe TX, Seabrook TX, Sealy TX, Shenandoah TX, Shepherd TX, Shoreacres TX, Southside Place TX, Splendora TX, Spring Valley Village TX, Surfside Beach TX, Sweeny TX, Taylor Lake Village TX, Tomball TX, Waller TX, Wallis TX, Webster TX, West Columbia TX, Willis TX, Woodbranch TX, Beasley TX, Cut and Shoot TX, Fairchilds TX, Fulshear TX, Kendleton TX, Kenefick TX, Orchard TX, Pine Island TX, Pleak TX, Quintana TX, Roman Forest TX, San Felipe TX, Simonton TX, Stagecoach TX, Thompsons TX, Woodloch, 77001, 77002, 77003, 77004, 77005, 77006, 77007, 77008, 77009, 77010, 77011, 77012, 77013, 77014, 77015, 77016, 77017, 77018, 77019, 77020, 77021, 77022, 77023, 77024, 77025, 77026, 77027, 77028, 77029, 77030, 77031, 77032, 77033, 77034, 77035, 77036, 77037, 77038, 77039, 77040, 77041, 77042, 77043, 77044, 77045, 77046, 77047, 77048, 77049, 77050, 77051, 77052, 77053, 77054, 77055, 77056, 77057, 77058, 77059, 77060, 77061, 77062, 77063, 77064, 77065, 77066, 77067, 77068, 77069, 77070, 77071, 77072, 77073, 77074, 77075, 77076, 77077, 77078, 77079, 77080, 77081, 77082, 77083, 77084, 77085, 77086, 77087, 77088, 77089, 77090, 77091, 77092, 77093, 77094, 77095, 77096, 77097, 77098, 77099, 77201, 77202, 77203, 77204, 77205, 77206, 77207, 77208, 77209, 77210, 77212, 77213, 77215, 77216, 77217, 77218, 77219, 77220, 77221, 77222, 77223, 77224, 77225, 77226, 77227, 77228, 77229, 77230, 77231, 77233, 77234, 77235, 77236, 77237, 77238, 77240, 77241, 77242, 77243, 77244, 77245, 77248, 77249, 77251, 77252, 77253, 77254, 77255, 77256, 77257, 77258, 77259, 77261, 77262, 77263, 77265, 77266, 77267, 77268, 77269, 77270, 77271, 77272, 77273, 77274, 77275, 77277, 77279, 77280, 77281, 77282, 77284, 77287, 77288, 77289, 77290, 77291, 77292, 77293, 77297, 77298, 77299
FREE!
Delivery & Installation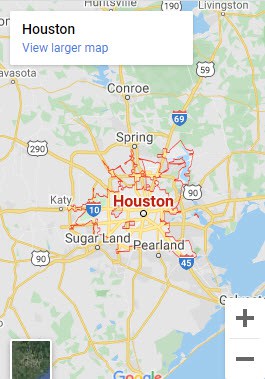 Monday: 9am-6pm
Tuesday: 9am-6pm
Wednesday: 9am-6pm
Thursday: 9am-6pm
Friday: 9am-6pm
Saturday: Closed
Sunday: Closed
Cashiers Check, Money Order, Visa, MasterCard, Discover, American Express