MADE IN USA!
FREE Delivery & Installation
Metal Garages
We Accept Visa, Mastercard, Discover & American Express
Metal Carports
Affordable - Professional
Guaranteed Work - Insured
Metal Buildings
The most important aspect of metal as a building material is the great flexibility of design.
Metal Barns
A metal Barn gives your livestock and equipment the shelter it needs.
Steel Carports
Protect all your vehicles... cars, trucks, RVs, equipment, boats, jet skis and more...
Metal Carports Houston TX
There's no question that a traditional garage would also serve your purpose, but if you're concerned about the cost you'll think twice. A traditional garage is quite expensive to build and much more than a carport. Aluminum
carports
can less expensive than steel under certain circumstances, but not as durable. So when it comes to affordability and strength, metal is your best choice.
A Metal Carport Is A High Quality Investment
This is especially true when you go to sell your property. It is an asset that retains its value and can help convince buyers that yours is the property they want to buy. Also, don't forget, we will come to your location and install it free of charge.
A carport can resist strong winds, heavy snow, and even fire. It protects your vehicles from the sun's harmful rays which can cause irreversible damage. If you live in an area with heavy winds and snow, you can get an engineered certified carport that is rated to withstand these extreme weather conditions.
Our Custom Carports Come In An Extensive Range Of Designs
One of the greatest advantages of purchasing from us is that you can customize it to fit your needs. Whether you need more storage room, choosing a color to match your surroundings, adding an enclosed area…
Here are some of the benefits you receive:
Cost-Effective (Our carports provide a solution that costs a fraction of what a traditional garage addition would run.)
Fire Resistant (Carports made of metals are naturally fire-resistant and you can be completely sure that it won't catch on fire in case you plan to make it your storage area.)
No Rusting (One of the major concerns while choosing metal car shelters is its capability to withstand rust. All of our car ports are treated with rust-resistant coatings.)
No Rotting or Warping (Metal will not be destroyed by rotting or warping. They can withstand any climatic conditions and still stand strong.)
No Termites (Another excellent advantage of going with metal is that it does not get termites.)
Strong And Durable (Steel is known for its strength and durability and our carports will last for many years to come with an only occasional cleaning.)
Flexible Options (You get a wide variety of flexible options, not just in sizes but also designs.)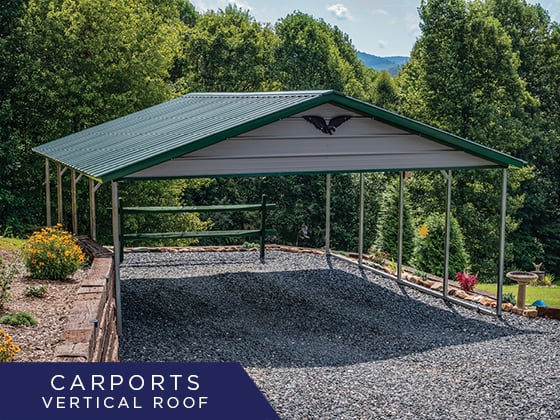 Here are but a few options to choose from...
Single steel carport
Two vehicle shelter with extra width
Triple wide carport
Carport with three drive bays
RV carport
Metal car port with extra side panels
Enclosed carport or metal garage
And much more.
You need it bigger... Not a problem...
Steel carports come in a wide variety of sizes. You may worry about not being able to fit all your vehicles into one carport. However, our metal carports are available in sizes ranging from a single-car structure, all the way to very large structures that can house dozens of vehicles. Depending on your budget and the number of vehicles or equipment you are looking to store, we will provide you with a steel carport that meets your needs.
Don't hesitate to call today at 281-712-6754.
Our carports come in a wide variety of shapes, sizes, and colors to help you choose just the right carport that suits your needs. These attractive, versatile car ports can cover everything from your car, boat, jet ski, RV, etc. You can even have them enclosed to convert it to a metal garage to offer the most cost-effective way to stop mother nature and thieves from getting at your most prized possessions. Just about whatever you can imagine, Carports Houston TX can provide.
Harris County, Fort Bend County, Montgomery County, Wharton County, Galveston County, Brazoria County, Houston TX, Pasadena TX, Pearland TX, Baytown TX, Conroe TX, Deer Park TX, Friendswood TX, Galveston TX, Lake Jackson TX, La Porte TX, League City TX, Missouri City TX, Sugar Land TX, Texas City TX, The Woodlands TX, Alvin TX, Angleton TX, Bellaire TX, Clute TX, Dickinson TX, Freeport TX, Galena Park TX, Humble TX, Jacinto City TX, Katy TX, La Marque TX, Richmond TX, Rosenberg TX, South Houston TX, Stafford TX, West University Place TX, Ames TX, Anahuac TX, Arcola TX, Bayou Vista TX, Beach City TX, Bellville TX, Brazoria TX, Brazos Country TX, Houston TX, Brookside Village TX, Bunker Hill Village TX, Clear Lake Shores TX, Cleveland TX, Coldspring TX, Cove TX, Daisetta TX, Danbury TX, Dayton TX, Dayton Lakes TX, Devers TX, El Lago TX, Hardin TX, Hempstead TX, Hedwig Village TX, Hilshire Village TX, Hitchcock TX, Hunters Creek Village TX, Industry TX, Iowa Colony TX, Jamaica Beach TX, Jersey Village TX, Kemah TX, Liberty TX, Liverpool TX, Magnolia TX, Manvel TX, Meadows Place TX, Mont Belvieu TX, Montgomery TX, Morgan's Point TX, Nassau Bay TX, Needville TX, North Cleveland TX, Oakhurst TX, Oak Ridge North TX, Old River-Winfree TX, Oyster Creek TX, Panorama Village TX, Pattison TX, Patton Village TX, Piney Point Village TX, Plum Grove TX, Point Blank TX, Prairie View TX, Richwood TX, Santa Fe TX, Seabrook TX, Sealy TX, Shenandoah TX, Shepherd TX, Shoreacres TX, Southside Place TX, Splendora TX, Spring Valley Village TX, Surfside Beach TX, Sweeny TX, Taylor Lake Village TX, Tomball TX, Waller TX, Wallis TX, Webster TX, West Columbia TX, Willis TX, Woodbranch TX, Beasley TX, Cut and Shoot TX, Fairchilds TX, Fulshear TX, Kendleton TX, Kenefick TX, Orchard TX, Pine Island TX, Pleak TX, Quintana TX, Roman Forest TX, San Felipe TX, Simonton TX, Stagecoach TX, Thompsons TX, Woodloch, 77001, 77002, 77003, 77004, 77005, 77006, 77007, 77008, 77009, 77010, 77011, 77012, 77013, 77014, 77015, 77016, 77017, 77018, 77019, 77020, 77021, 77022, 77023, 77024, 77025, 77026, 77027, 77028, 77029, 77030, 77031, 77032, 77033, 77034, 77035, 77036, 77037, 77038, 77039, 77040, 77041, 77042, 77043, 77044, 77045, 77046, 77047, 77048, 77049, 77050, 77051, 77052, 77053, 77054, 77055, 77056, 77057, 77058, 77059, 77060, 77061, 77062, 77063, 77064, 77065, 77066, 77067, 77068, 77069, 77070, 77071, 77072, 77073, 77074, 77075, 77076, 77077, 77078, 77079, 77080, 77081, 77082, 77083, 77084, 77085, 77086, 77087, 77088, 77089, 77090, 77091, 77092, 77093, 77094, 77095, 77096, 77097, 77098, 77099, 77201, 77202, 77203, 77204, 77205, 77206, 77207, 77208, 77209, 77210, 77212, 77213, 77215, 77216, 77217, 77218, 77219, 77220, 77221, 77222, 77223, 77224, 77225, 77226, 77227, 77228, 77229, 77230, 77231, 77233, 77234, 77235, 77236, 77237, 77238, 77240, 77241, 77242, 77243, 77244, 77245, 77248, 77249, 77251, 77252, 77253, 77254, 77255, 77256, 77257, 77258, 77259, 77261, 77262, 77263, 77265, 77266, 77267, 77268, 77269, 77270, 77271, 77272, 77273, 77274, 77275, 77277, 77279, 77280, 77281, 77282, 77284, 77287, 77288, 77289, 77290, 77291, 77292, 77293, 77297, 77298, 77299
FREE!
Delivery & Installation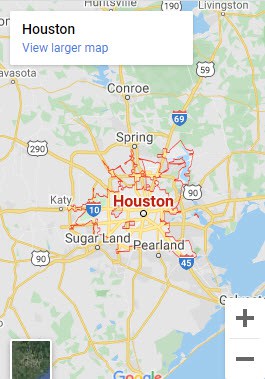 Monday: 9am-6pm
Tuesday: 9am-6pm
Wednesday: 9am-6pm
Thursday: 9am-6pm
Friday: 9am-6pm
Saturday: Closed
Sunday: Closed
Cashiers Check, Money Order, Visa, MasterCard, Discover, American Express