MADE IN USA!
FREE Delivery & Installation
Metal Garages
We Accept Visa, Mastercard, Discover & American Express
Metal Carports
Affordable - Professional
Guaranteed Work - Insured
Metal Buildings
The most important aspect of metal as a building material is the great flexibility of design.
Metal Barns
A metal Barn gives your livestock and equipment the shelter it needs.
Steel Carports
Protect all your vehicles... cars, trucks, RVs, equipment, boats, jet skis and more...
Carports For Sale In Houston
What Are You Trying To Cover?
Car, truck, RV, boat, motorcycle, livestock, tool? Whatever it is that needs to be protected from the element we have a design to fit your needs. Reliable and service-oriented, we have been in the business of helping people meet their cover and storage needs for years now and it is one of the reasons we get many referrals and additional orders from past satisfied clients.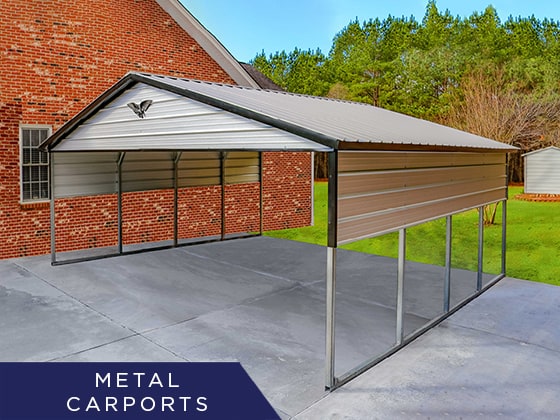 These versatile metal structures are perfect for keeping just about everything you own out of the damaging elements. We have clients come back to us to tell us how happy they are and how they wished that they had come to see us sooner, usually when they are placing their next order.
Cars that sit in 100-degree heat are 20 degrees cooler in the shade and no more burning your hands or other body parts. Cars that used to get piled under the snow and had to be dug out don't have to be anymore. Wind, rain, hail will no longer be a worry for you.
There are many reasons to choose a carport over other methods of protecting your valuables. It can take weeks or longer just to FIND a contractor to build you a structure that meets your needs, not to mention that costs can be 4-5 times (if not more) than if you were to order one of these beautiful low cost and easy to maintain covers from us. In the time it takes you to find someone you can trust, you could already be enjoying the comfort and sense of security our metal carports bring.
We have so many styles to choose from and we can even design you a custom cover or garage to meet just about any possible need. Our steel car ports are tough. No worrying about termites, rust, or fire, just a quick rinse off every once and a while to keep it looking like new for years and years to come.
We have a wide selection of colors that you can mix and match to make your car port uniquely your own or to match your existing home or structure.
Need a barn? we can do that as well. Check out the many different sizes we have to cover your hay, livestock, tack, and more.
Need a completely enclosed garage? We can do that too. One car, two cars, more? no problem.
We've had carports for sale in Houston for years and residents have been buying from us with thousands of satisfied customers. We work hard to ensure you're happy with your carport. Our delivery times are the best in the business with delivery taking place within 3-4 weeks after the placement of your order. All we ask is a 10% down payment and the balance only after it has been installed and you are happy. By the way, did I happen to mention that our delivery and installation are completely FREE? Now, how about that.
So do yourself and your investments a favor and call 281-712-6754 today and get an inexpensive solution for all your needs. In just a few weeks you could be looking out the window at your steel carport that will be the envy of the neighborhood.
Harris County, Fort Bend County, Montgomery County, Wharton County, Galveston County, Brazoria County, Houston TX, Pasadena TX, Pearland TX, Baytown TX, Conroe TX, Deer Park TX, Friendswood TX, Galveston TX, Lake Jackson TX, La Porte TX, League City TX, Missouri City TX, Sugar Land TX, Texas City TX, The Woodlands TX, Alvin TX, Angleton TX, Bellaire TX, Clute TX, Dickinson TX, Freeport TX, Galena Park TX, Humble TX, Jacinto City TX, Katy TX, La Marque TX, Richmond TX, Rosenberg TX, South Houston TX, Stafford TX, West University Place TX, Ames TX, Anahuac TX, Arcola TX, Bayou Vista TX, Beach City TX, Bellville TX, Brazoria TX, Brazos Country TX, Houston TX, Brookside Village TX, Bunker Hill Village TX, Clear Lake Shores TX, Cleveland TX, Coldspring TX, Cove TX, Daisetta TX, Danbury TX, Dayton TX, Dayton Lakes TX, Devers TX, El Lago TX, Hardin TX, Hempstead TX, Hedwig Village TX, Hilshire Village TX, Hitchcock TX, Hunters Creek Village TX, Industry TX, Iowa Colony TX, Jamaica Beach TX, Jersey Village TX, Kemah TX, Liberty TX, Liverpool TX, Magnolia TX, Manvel TX, Meadows Place TX, Mont Belvieu TX, Montgomery TX, Morgan's Point TX, Nassau Bay TX, Needville TX, North Cleveland TX, Oakhurst TX, Oak Ridge North TX, Old River-Winfree TX, Oyster Creek TX, Panorama Village TX, Pattison TX, Patton Village TX, Piney Point Village TX, Plum Grove TX, Point Blank TX, Prairie View TX, Richwood TX, Santa Fe TX, Seabrook TX, Sealy TX, Shenandoah TX, Shepherd TX, Shoreacres TX, Southside Place TX, Splendora TX, Spring Valley Village TX, Surfside Beach TX, Sweeny TX, Taylor Lake Village TX, Tomball TX, Waller TX, Wallis TX, Webster TX, West Columbia TX, Willis TX, Woodbranch TX, Beasley TX, Cut and Shoot TX, Fairchilds TX, Fulshear TX, Kendleton TX, Kenefick TX, Orchard TX, Pine Island TX, Pleak TX, Quintana TX, Roman Forest TX, San Felipe TX, Simonton TX, Stagecoach TX, Thompsons TX, Woodloch, 77001, 77002, 77003, 77004, 77005, 77006, 77007, 77008, 77009, 77010, 77011, 77012, 77013, 77014, 77015, 77016, 77017, 77018, 77019, 77020, 77021, 77022, 77023, 77024, 77025, 77026, 77027, 77028, 77029, 77030, 77031, 77032, 77033, 77034, 77035, 77036, 77037, 77038, 77039, 77040, 77041, 77042, 77043, 77044, 77045, 77046, 77047, 77048, 77049, 77050, 77051, 77052, 77053, 77054, 77055, 77056, 77057, 77058, 77059, 77060, 77061, 77062, 77063, 77064, 77065, 77066, 77067, 77068, 77069, 77070, 77071, 77072, 77073, 77074, 77075, 77076, 77077, 77078, 77079, 77080, 77081, 77082, 77083, 77084, 77085, 77086, 77087, 77088, 77089, 77090, 77091, 77092, 77093, 77094, 77095, 77096, 77097, 77098, 77099, 77201, 77202, 77203, 77204, 77205, 77206, 77207, 77208, 77209, 77210, 77212, 77213, 77215, 77216, 77217, 77218, 77219, 77220, 77221, 77222, 77223, 77224, 77225, 77226, 77227, 77228, 77229, 77230, 77231, 77233, 77234, 77235, 77236, 77237, 77238, 77240, 77241, 77242, 77243, 77244, 77245, 77248, 77249, 77251, 77252, 77253, 77254, 77255, 77256, 77257, 77258, 77259, 77261, 77262, 77263, 77265, 77266, 77267, 77268, 77269, 77270, 77271, 77272, 77273, 77274, 77275, 77277, 77279, 77280, 77281, 77282, 77284, 77287, 77288, 77289, 77290, 77291, 77292, 77293, 77297, 77298, 77299
FREE!
Delivery & Installation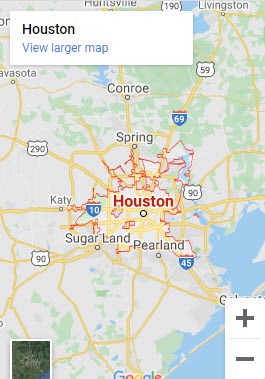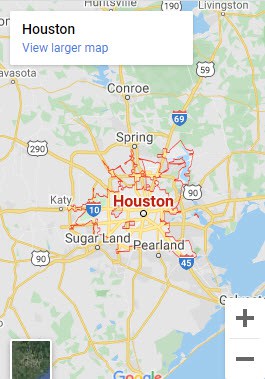 Monday: 9am-6pm
Tuesday: 9am-6pm
Wednesday: 9am-6pm
Thursday: 9am-6pm
Friday: 9am-6pm
Saturday: Closed
Sunday: Closed
Cashiers Check, Money Order, Visa, MasterCard, Discover, American Express