MADE IN USA!
FREE Delivery & Installation
Metal Garages
We Accept Visa, Mastercard, Discover & American Express
Metal Carports
Affordable - Professional
Guaranteed Work - Insured
Metal Buildings
The most important aspect of metal as a building material is the great flexibility of design.
Metal Barns
A metal Barn gives your livestock and equipment the shelter it needs.
Steel Carports
Protect all your vehicles... cars, trucks, RVs, equipment, boats, jet skis and more...
Carport Garages Offer Flexibility
These types of structures cost far less and are built much more quickly than a standard garage that may cost thousands of dollars and take months to finish.
The designs are almost endless and are customizable to meet almost every need. Whether they are used strictly for the protection of a vehicle or used to store tools, bicycles, and lawn equipment most garages have unfinished concrete floors. Some include a separate storage room to allow for both vehicles and allow to keep other tools and furnishings separate.
It used to be that garages were not always the most enjoyable places to spend your time, especially during a very cold and damp winter or a steamy hot summer. But more and more often, men especially, are finding new and creative ways to enjoy this additional space that once was only used to store and protect a car.
Man caves have become a new craze in recent years that has no end in sight. Many men feel that they need a space that is just for them, one that often recalls their past days of tree forts and clubhouses. And just like back then, most of these modern man caves are no girls allowed. Many men are turning to carport garages as the solution to this need. Less costly and more flexible than a standard garage, they find the ability to add insulation, air conditioners, windows doors, etc. most appealing.
These garages can be quickly erected, as they are now built with panels rather than slabs or pillars, as used to be the case. The panels are tall and upright and you can have the color of your choice… (https://www.carportshoustontx.com/garages/)
Most garages will make sure you are getting what you need and only what you need. today's garages are more than just a protection for the vehicles. Most homes house the lawnmower, workbench, Halloween and Christmas decoration boxes, and everything else that won't fit anywhere else in the garage.
It is not surprising to often find the garage converted into the activity or even the family room. No doubt then protection of the floor is so important. Garage floor epoxy offers a cheaper solution than coating your flooring.
A Carport Garage Is The Answer For Some
In the past, garages were often separate buildings from the house ("detached garage"). On occasion, a garage would be built with an apartment above it, which could be rented out.
As automobiles became more popular, the idea of attaching the garage directly to the home grew into common practice. But what if you have a place that doesn't have a garage already built. What if you bought a ranch or a farm, or just need extra space on your property? Then you may want to consider a carport garage.
Over time, metal garages have emerged as the most preferred choice among people. Automobile owners are particularly impressed by the way the industry is coming out with a newer assortment of prefab garage plans. Prefabricated garages, as the name suggests, are steel structures that are easy to use and cost-effective to purchase.
Anyone can build metal garages themselves because you will find currently prefabricated kits available. The pre-fabricated kits include a detailed instruction manual, along with labeled components. Actually, it isn't only the metal garage that may be constructed with prefabricated metal building kits.
Farmhouses, gymnasiums, army quarters, churches, and even houses are created out of prefabricated metal structures. Using steel, you save a great deal on construction expenses. Moreover, you are able to take the metal garage with you wherever you go because you are able to just disassemble and reassemble at your new location.
You can find a carport garage made of steel in almost any configuration that you can think of. There are lightweight metal RV garages available as well; tall, well built, and strong. Just make sure you don't abate the overall strength and reliability of the structure by declining to add the extra wind bracing and things like mobile home anchors.
It is surprising how many people choose to protect their multi-thousand-dollar investments and then decide not to spend the appropriate amount on certain upgrades to make sure that protection is top-notch. For just a couple of hundred dollars more you can add items that will increase the odds that your garage will be around and damage-free for years to come.
Convenience: First of all, portable garages are highly convenient. This then means that you are able to take the garages with you when you move home which means that you don't waste money if you need to use a garage and you are not staying in the property (for instance if you are renting or if you are holding an event at a temporary venue). At the same time, it means that if you need more space on the driveway you can create it.
You will find that many of the portable garages which are available for you to get are made from steel, which is a very strong material so you will not have to worry about it breaking down or wearing away over time. Anyone who is currently interested in getting one of these portable garages will absolutely need to take their time to find one that will be suitable for the vehicle they have or whatever else they want to store.
Apart from the above advantages, these garages are also known to enhance the appeal and aura of a property. There are a plethora of designs to choose from. Hence, getting the right-looking prefab garage is merely about flipping through the pages of a brochure. Installation techniques for these garages too have undergone rapid changes. When it comes to automobiles, each and every owner loves taking care of them.
However, caring for your prized possession isn't merely about spending oodles of money getting it serviced at regular intervals. There are quite a few important considerations involved here. Parking them in the right place or simply put, in the right garage, features foremost among them. Keeping your vehicle parked inside a proper garage area prevents it from a series of external damages.
If you manage to take care of the vehicle well, it may draw some additional benefits as well. For example, if the automobile is taken care of, you will earn extra points from insurance agencies.
One should research well before deciding on a garage. You may continue your research, here, on our website or you can call Carport Garages Houston TX today and one of our representatives will answer as many questions as you want about your options.
Harris County, Fort Bend County, Montgomery County, Wharton County, Galveston County, Brazoria County, Houston TX, Pasadena TX, Pearland TX, Baytown TX, Conroe TX, Deer Park TX, Friendswood TX, Galveston TX, Lake Jackson TX, La Porte TX, League City TX, Missouri City TX, Sugar Land TX, Texas City TX, The Woodlands TX, Alvin TX, Angleton TX, Bellaire TX, Clute TX, Dickinson TX, Freeport TX, Galena Park TX, Humble TX, Jacinto City TX, Katy TX, La Marque TX, Richmond TX, Rosenberg TX, South Houston TX, Stafford TX, West University Place TX, Ames TX, Anahuac TX, Arcola TX, Bayou Vista TX, Beach City TX, Bellville TX, Brazoria TX, Brazos Country TX, Houston TX, Brookside Village TX, Bunker Hill Village TX, Clear Lake Shores TX, Cleveland TX, Coldspring TX, Cove TX, Daisetta TX, Danbury TX, Dayton TX, Dayton Lakes TX, Devers TX, El Lago TX, Hardin TX, Hempstead TX, Hedwig Village TX, Hilshire Village TX, Hitchcock TX, Hunters Creek Village TX, Industry TX, Iowa Colony TX, Jamaica Beach TX, Jersey Village TX, Kemah TX, Liberty TX, Liverpool TX, Magnolia TX, Manvel TX, Meadows Place TX, Mont Belvieu TX, Montgomery TX, Morgan's Point TX, Nassau Bay TX, Needville TX, North Cleveland TX, Oakhurst TX, Oak Ridge North TX, Old River-Winfree TX, Oyster Creek TX, Panorama Village TX, Pattison TX, Patton Village TX, Piney Point Village TX, Plum Grove TX, Point Blank TX, Prairie View TX, Richwood TX, Santa Fe TX, Seabrook TX, Sealy TX, Shenandoah TX, Shepherd TX, Shoreacres TX, Southside Place TX, Splendora TX, Spring Valley Village TX, Surfside Beach TX, Sweeny TX, Taylor Lake Village TX, Tomball TX, Waller TX, Wallis TX, Webster TX, West Columbia TX, Willis TX, Woodbranch TX, Beasley TX, Cut and Shoot TX, Fairchilds TX, Fulshear TX, Kendleton TX, Kenefick TX, Orchard TX, Pine Island TX, Pleak TX, Quintana TX, Roman Forest TX, San Felipe TX, Simonton TX, Stagecoach TX, Thompsons TX, Woodloch, 77001, 77002, 77003, 77004, 77005, 77006, 77007, 77008, 77009, 77010, 77011, 77012, 77013, 77014, 77015, 77016, 77017, 77018, 77019, 77020, 77021, 77022, 77023, 77024, 77025, 77026, 77027, 77028, 77029, 77030, 77031, 77032, 77033, 77034, 77035, 77036, 77037, 77038, 77039, 77040, 77041, 77042, 77043, 77044, 77045, 77046, 77047, 77048, 77049, 77050, 77051, 77052, 77053, 77054, 77055, 77056, 77057, 77058, 77059, 77060, 77061, 77062, 77063, 77064, 77065, 77066, 77067, 77068, 77069, 77070, 77071, 77072, 77073, 77074, 77075, 77076, 77077, 77078, 77079, 77080, 77081, 77082, 77083, 77084, 77085, 77086, 77087, 77088, 77089, 77090, 77091, 77092, 77093, 77094, 77095, 77096, 77097, 77098, 77099, 77201, 77202, 77203, 77204, 77205, 77206, 77207, 77208, 77209, 77210, 77212, 77213, 77215, 77216, 77217, 77218, 77219, 77220, 77221, 77222, 77223, 77224, 77225, 77226, 77227, 77228, 77229, 77230, 77231, 77233, 77234, 77235, 77236, 77237, 77238, 77240, 77241, 77242, 77243, 77244, 77245, 77248, 77249, 77251, 77252, 77253, 77254, 77255, 77256, 77257, 77258, 77259, 77261, 77262, 77263, 77265, 77266, 77267, 77268, 77269, 77270, 77271, 77272, 77273, 77274, 77275, 77277, 77279, 77280, 77281, 77282, 77284, 77287, 77288, 77289, 77290, 77291, 77292, 77293, 77297, 77298, 77299
FREE!
Delivery & Installation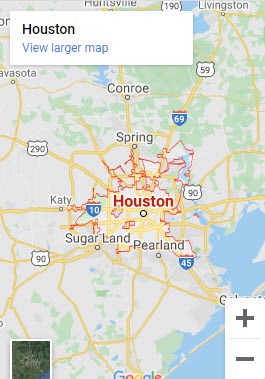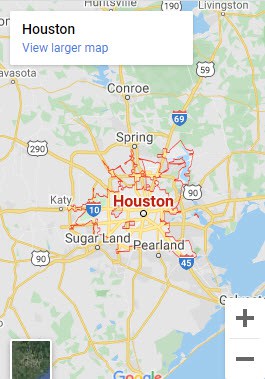 Monday: 9am-6pm
Tuesday: 9am-6pm
Wednesday: 9am-6pm
Thursday: 9am-6pm
Friday: 9am-6pm
Saturday: Closed
Sunday: Closed
Cashiers Check, Money Order, Visa, MasterCard, Discover, American Express