MADE IN USA!
FREE Delivery & Installation
Metal Garages
We Accept Visa, Mastercard, Discover & American Express
Metal Carports
Affordable - Professional
Guaranteed Work - Insured
Metal Buildings
The most important aspect of metal as a building material is the great flexibility of design.
Metal Barns
A metal Barn gives your livestock and equipment the shelter it needs.
Steel Carports
Protect all your vehicles... cars, trucks, RVs, equipment, boats, jet skis and more...
These Garages For Sale Offer Protection, Beauty And Versatility
A Metal Garage You Don't Want To Go Without
You probably know about the costs of building attached garages versus garages for sale. Plain and simple, it comes down to cost. You have to build and seamlessly integrate a new building into your home. Not only does it have to match the architecture of the house, but its foundation must match the foundation of the home.
You definitely don't want your garage to be taller than your home. Well, not unless you wanted it like that. Not only that, but a steel garage can continue to save you money over time. This is because you won't have to worry about the tremendous loss of air conditioning and heating loss that a traditional attached garage will have.
Before I jump into the list, make sure you determine what you'll be using and storing in your metal garage. Will be using it for your car or will you be using it to store your old belongings? Both?
Now Let's Get To The List:
1. It's an affordable storage solution. You can waste hundreds of dollars a month to store your belongings in a storage unit if you don't have some type of garage. Or you could just cram all of your things into your house. That definitely doesn't sound like fun. Steel garages make storing your belongings on your property affordable and easy.
2. It comes in a wide variety of styles and design options. No matter what your tastes are, there are metal garage buildings for every taste and need. A little tougher design option is deciding which garage door you'll want to use with your pre-fab garage. Most steel garage buildings today have opted to go with a safe, secure, and durable roll-up door as opposed to the old-fashioned tilt-up doors which require a lot of moving parts that will require a ton of maintenance over the years.
Roll-up garage doors also use up less space and although tough is also light enough that you will not need an additional garage door opener.
3. A wide range of colors to choose from. You can select anything from plain white, barn red, or even sandstone siding if you want. You can have also chosen a separate trim color that perfectly accents your home or other existing structure you may want to match.
4. Easily add shop space. You can add different options such as aftermarket insulation, electrical wiring, and even an air conditioner or heater to create a workspace that is both functional and comfortable for much less than traditional construction. Converting your work area is an easy way to add more living space to your home without breaking the bank. Make sure that you get the upgraded bracing and trusses to handle the additional weight though.
5. De-construction is really simple. If you ever outgrow your metal garage or just want to change it up, it's easy to break it down and build a new one. A garage for sale is simple to find and if you get the right dealer, like on this website, simple to order.
Be Sure Of What You Want Beforehand
The most important thing is to have a clear vision of what you want. Don't worry too much about the size and the specifics of the garage you want. As long as you know what style you want, you'll be able to find the right garages for sale for your home, office, farm, or ranch.
Harris County, Fort Bend County, Montgomery County, Wharton County, Galveston County, Brazoria County, Houston TX, Pasadena TX, Pearland TX, Baytown TX, Conroe TX, Deer Park TX, Friendswood TX, Galveston TX, Lake Jackson TX, La Porte TX, League City TX, Missouri City TX, Sugar Land TX, Texas City TX, The Woodlands TX, Alvin TX, Angleton TX, Bellaire TX, Clute TX, Dickinson TX, Freeport TX, Galena Park TX, Humble TX, Jacinto City TX, Katy TX, La Marque TX, Richmond TX, Rosenberg TX, South Houston TX, Stafford TX, West University Place TX, Ames TX, Anahuac TX, Arcola TX, Bayou Vista TX, Beach City TX, Bellville TX, Brazoria TX, Brazos Country TX, Houston TX, Brookside Village TX, Bunker Hill Village TX, Clear Lake Shores TX, Cleveland TX, Coldspring TX, Cove TX, Daisetta TX, Danbury TX, Dayton TX, Dayton Lakes TX, Devers TX, El Lago TX, Hardin TX, Hempstead TX, Hedwig Village TX, Hilshire Village TX, Hitchcock TX, Hunters Creek Village TX, Industry TX, Iowa Colony TX, Jamaica Beach TX, Jersey Village TX, Kemah TX, Liberty TX, Liverpool TX, Magnolia TX, Manvel TX, Meadows Place TX, Mont Belvieu TX, Montgomery TX, Morgan's Point TX, Nassau Bay TX, Needville TX, North Cleveland TX, Oakhurst TX, Oak Ridge North TX, Old River-Winfree TX, Oyster Creek TX, Panorama Village TX, Pattison TX, Patton Village TX, Piney Point Village TX, Plum Grove TX, Point Blank TX, Prairie View TX, Richwood TX, Santa Fe TX, Seabrook TX, Sealy TX, Shenandoah TX, Shepherd TX, Shoreacres TX, Southside Place TX, Splendora TX, Spring Valley Village TX, Surfside Beach TX, Sweeny TX, Taylor Lake Village TX, Tomball TX, Waller TX, Wallis TX, Webster TX, West Columbia TX, Willis TX, Woodbranch TX, Beasley TX, Cut and Shoot TX, Fairchilds TX, Fulshear TX, Kendleton TX, Kenefick TX, Orchard TX, Pine Island TX, Pleak TX, Quintana TX, Roman Forest TX, San Felipe TX, Simonton TX, Stagecoach TX, Thompsons TX, Woodloch, 77001, 77002, 77003, 77004, 77005, 77006, 77007, 77008, 77009, 77010, 77011, 77012, 77013, 77014, 77015, 77016, 77017, 77018, 77019, 77020, 77021, 77022, 77023, 77024, 77025, 77026, 77027, 77028, 77029, 77030, 77031, 77032, 77033, 77034, 77035, 77036, 77037, 77038, 77039, 77040, 77041, 77042, 77043, 77044, 77045, 77046, 77047, 77048, 77049, 77050, 77051, 77052, 77053, 77054, 77055, 77056, 77057, 77058, 77059, 77060, 77061, 77062, 77063, 77064, 77065, 77066, 77067, 77068, 77069, 77070, 77071, 77072, 77073, 77074, 77075, 77076, 77077, 77078, 77079, 77080, 77081, 77082, 77083, 77084, 77085, 77086, 77087, 77088, 77089, 77090, 77091, 77092, 77093, 77094, 77095, 77096, 77097, 77098, 77099, 77201, 77202, 77203, 77204, 77205, 77206, 77207, 77208, 77209, 77210, 77212, 77213, 77215, 77216, 77217, 77218, 77219, 77220, 77221, 77222, 77223, 77224, 77225, 77226, 77227, 77228, 77229, 77230, 77231, 77233, 77234, 77235, 77236, 77237, 77238, 77240, 77241, 77242, 77243, 77244, 77245, 77248, 77249, 77251, 77252, 77253, 77254, 77255, 77256, 77257, 77258, 77259, 77261, 77262, 77263, 77265, 77266, 77267, 77268, 77269, 77270, 77271, 77272, 77273, 77274, 77275, 77277, 77279, 77280, 77281, 77282, 77284, 77287, 77288, 77289, 77290, 77291, 77292, 77293, 77297, 77298, 77299
FREE!
Delivery & Installation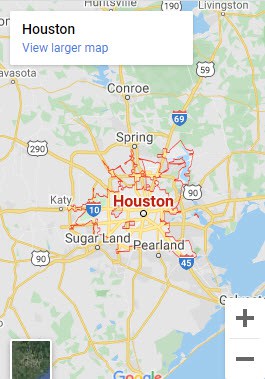 Monday: 9am-6pm
Tuesday: 9am-6pm
Wednesday: 9am-6pm
Thursday: 9am-6pm
Friday: 9am-6pm
Saturday: Closed
Sunday: Closed
Cashiers Check, Money Order, Visa, MasterCard, Discover, American Express