MADE IN USA!
FREE Delivery & Installation
Metal Garages
We Accept Visa, Mastercard, Discover & American Express
Metal Carports
Affordable - Professional
Guaranteed Work - Insured
Metal Buildings
The most important aspect of metal as a building material is the great flexibility of design.
Metal Barns
A metal Barn gives your livestock and equipment the shelter it needs.
Steel Carports
Protect all your vehicles... cars, trucks, RVs, equipment, boats, jet skis and more...
Metal Garage Buildings Are Easy To Set Up And Long Lasting
Steel is very strong which makes them better able to withstand harsh weather conditions than other types of structures. Another reason why they are durable is that they are free from rotting, termites, or fire and as a result, they are stronger and will stand up to bad weather conditions. These types of facilities are environmentally friendly as well and can be used for several purposes.
These buildings can incorporate different architectural finishes to provide the appropriate facade for various looks. We also offer a variety of paint schemes which can be used to match existing homes or other structures that our customers might want.
Our buildings are a valuable long-term investment, durable against weather, pests, and heat, and so versatile. From large garages built to accommodate commercial needs to small workshop-type garages built in your backyard, we can meet almost every customer's needs.
Metal garage buildings are now so widely used and accepted that we are finding them being used with churches, fire and police houses and storefronts, shopping centers, and now they are even being built as homes.
The use of clear span metal trusses is a home designer's dream. It allows him to make any room as small or as large as he wants, and he can suspend the walls from the roof or ceiling instead of having them sit on the floor, which makes them lighter and less prone to stresses in the wallboard.
The most important aspect of metal as a building material is the great flexibility of design. All of the engineering is so simple, and the materials so strong, that the manufacture of these buildings can be accomplished for a much lower cost than conventional structures and in a lot less time.
They provide a spacious work area, and also provide space to store and protect equipment, products, and supplies. We provide garages in addition to commercial steel buildings, agricultural buildings, equipment repair shops, and storage buildings which can be custom designed to meet all your needs. Our packages are offered at reasonable prices and offer a multitude of money-back and saving opportunities throughout the life of the building.
Our buildings, also known as pre-engineered buildings, are quite popular in a variety of fields. They are very useful and thus, they are available in a wide range of sizes and designs. These buildings do not require much time to assemble, as they are made up of pre-engineered parts. These are versatile, flexible, and durable buildings and as such, are perfect for the construction of steel garages, workshops, sheds, etc.
Steel Garage Buildings Can Last A Lifetime
Steel metal buildings allow for a lot of creative juices to flow; the structure's flexibility gives investors the freedom to choose and change the layout to their needs and liking. This is basically because these buildings have no interior columns; think about it, no columns mean no restrictions on the space and functionality of the structure. But that is not the same as saying the steel structure is not sturdy.
Why Garage Buildings Yes, Wooden Ones No
In the case of fires, garage buildings have such a high melting point that very few fires actually damage the metal. Furnishing, content, and any interior equipment may perish, but the main superstructure of the building will still be standing.
One concern regarding metal buildings is outward wind pressure on the building when doors and windows are opened. Like a balloon, on a windy day, the air rushes into the building, putting strain on the roof and sides. This phenomenon is referred to as "uplift". Our metal roofing and siding are installed with screws designed for metal to prevent the siding and roofing from popping off the building when outward pressure is present.
These screws are sometimes called self-tapping and have a rubber ring at the top of them to help seal around each screw. The number and size of the doorway and window openings will affect the structural design that is appropriate for a specific project. Uplift also impacts the piers and footings of a building. Extra strength may need to be added to piers and footers to compensate for it which is why we use the best concrete anchors in the industry.
When you buy one of our garage buildings, color is one of the first choices you'll be able to make. We let you choose a color right when you order. They range from slate grey, black, and dark blue to warm tans, reds, greens, and almost any color you can think of. This lets you create the ideal look for almost any purpose. So why don't you call us today at 281-712-6754 so we can discuss our line of new metal garage buildings.
Harris County, Fort Bend County, Montgomery County, Wharton County, Galveston County, Brazoria County, Houston TX, Pasadena TX, Pearland TX, Baytown TX, Conroe TX, Deer Park TX, Friendswood TX, Galveston TX, Lake Jackson TX, La Porte TX, League City TX, Missouri City TX, Sugar Land TX, Texas City TX, The Woodlands TX, Alvin TX, Angleton TX, Bellaire TX, Clute TX, Dickinson TX, Freeport TX, Galena Park TX, Humble TX, Jacinto City TX, Katy TX, La Marque TX, Richmond TX, Rosenberg TX, South Houston TX, Stafford TX, West University Place TX, Ames TX, Anahuac TX, Arcola TX, Bayou Vista TX, Beach City TX, Bellville TX, Brazoria TX, Brazos Country TX, Houston TX, Brookside Village TX, Bunker Hill Village TX, Clear Lake Shores TX, Cleveland TX, Coldspring TX, Cove TX, Daisetta TX, Danbury TX, Dayton TX, Dayton Lakes TX, Devers TX, El Lago TX, Hardin TX, Hempstead TX, Hedwig Village TX, Hilshire Village TX, Hitchcock TX, Hunters Creek Village TX, Industry TX, Iowa Colony TX, Jamaica Beach TX, Jersey Village TX, Kemah TX, Liberty TX, Liverpool TX, Magnolia TX, Manvel TX, Meadows Place TX, Mont Belvieu TX, Montgomery TX, Morgan's Point TX, Nassau Bay TX, Needville TX, North Cleveland TX, Oakhurst TX, Oak Ridge North TX, Old River-Winfree TX, Oyster Creek TX, Panorama Village TX, Pattison TX, Patton Village TX, Piney Point Village TX, Plum Grove TX, Point Blank TX, Prairie View TX, Richwood TX, Santa Fe TX, Seabrook TX, Sealy TX, Shenandoah TX, Shepherd TX, Shoreacres TX, Southside Place TX, Splendora TX, Spring Valley Village TX, Surfside Beach TX, Sweeny TX, Taylor Lake Village TX, Tomball TX, Waller TX, Wallis TX, Webster TX, West Columbia TX, Willis TX, Woodbranch TX, Beasley TX, Cut and Shoot TX, Fairchilds TX, Fulshear TX, Kendleton TX, Kenefick TX, Orchard TX, Pine Island TX, Pleak TX, Quintana TX, Roman Forest TX, San Felipe TX, Simonton TX, Stagecoach TX, Thompsons TX, Woodloch, 77001, 77002, 77003, 77004, 77005, 77006, 77007, 77008, 77009, 77010, 77011, 77012, 77013, 77014, 77015, 77016, 77017, 77018, 77019, 77020, 77021, 77022, 77023, 77024, 77025, 77026, 77027, 77028, 77029, 77030, 77031, 77032, 77033, 77034, 77035, 77036, 77037, 77038, 77039, 77040, 77041, 77042, 77043, 77044, 77045, 77046, 77047, 77048, 77049, 77050, 77051, 77052, 77053, 77054, 77055, 77056, 77057, 77058, 77059, 77060, 77061, 77062, 77063, 77064, 77065, 77066, 77067, 77068, 77069, 77070, 77071, 77072, 77073, 77074, 77075, 77076, 77077, 77078, 77079, 77080, 77081, 77082, 77083, 77084, 77085, 77086, 77087, 77088, 77089, 77090, 77091, 77092, 77093, 77094, 77095, 77096, 77097, 77098, 77099, 77201, 77202, 77203, 77204, 77205, 77206, 77207, 77208, 77209, 77210, 77212, 77213, 77215, 77216, 77217, 77218, 77219, 77220, 77221, 77222, 77223, 77224, 77225, 77226, 77227, 77228, 77229, 77230, 77231, 77233, 77234, 77235, 77236, 77237, 77238, 77240, 77241, 77242, 77243, 77244, 77245, 77248, 77249, 77251, 77252, 77253, 77254, 77255, 77256, 77257, 77258, 77259, 77261, 77262, 77263, 77265, 77266, 77267, 77268, 77269, 77270, 77271, 77272, 77273, 77274, 77275, 77277, 77279, 77280, 77281, 77282, 77284, 77287, 77288, 77289, 77290, 77291, 77292, 77293, 77297, 77298, 77299
FREE!
Delivery & Installation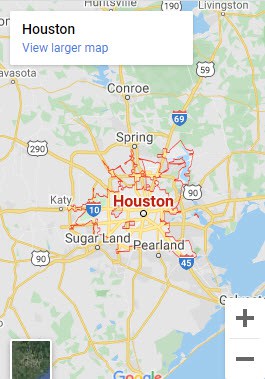 Monday: 9am-6pm
Tuesday: 9am-6pm
Wednesday: 9am-6pm
Thursday: 9am-6pm
Friday: 9am-6pm
Saturday: Closed
Sunday: Closed
Cashiers Check, Money Order, Visa, MasterCard, Discover, American Express