MADE IN USA!
FREE Delivery & Installation
Metal Garages
We Accept Visa, Mastercard, Discover & American Express
Metal Carports
Affordable - Professional
Guaranteed Work - Insured
Metal Buildings
The most important aspect of metal as a building material is the great flexibility of design.
Metal Barns
A metal Barn gives your livestock and equipment the shelter it needs.
Steel Carports
Protect all your vehicles... cars, trucks, RVs, equipment, boats, jet skis and more...
Lean To Single Slope Carports In Houston TX

A Lean To is a type of carport that literally only slopes in one direction. They only come in two styles, Boxed Eave A-Frame style with horizontal roof panels and the vertical style roof. Both styles only slope in one direction, either right or left but not both. They start at 7′ legs on the low side up to 12′ on the low side and will have a high side up to 16′. the slope differential will depend on the width. Widths start at 12′ and go up to 24′ and lengths start at 20′ and go up to 50'+. You can choose to leave it open on all sides, partially or fully enclose one, two, three, or all four sides. You can also add frame-outs, doors, windows, etc.
When Looking At Design And Versatility
A lean to is definitely regarded as the next stage of your garage. It may not have the storage area and extra security that a garage can offer, but it is definitely the newest method of keeping your cars and other vehicles safe. The conventional garage is still preferred by some folks, but they're starting to acknowledge the versatility of carports.
You'll have a difficult time deciding immediately because we have been using the garage for a number of decades. Well, you may always try something new, particularly in case you know that it could provide more benefits to you. Here is an easy justification on the benefits that you'll get by using metal lean-to.
The Most Essential Benefit
It could secure your vehicles from the rain, snow, hail, and strong winds so this is very essential, particularly in case you have high-end cars.
As you all know, a garage can offer the same benefits, but it isn't always the best option for homeowners. You'll find occasions when homeowners will have to renovate their homes just to have a garage.
If You Will Consider A Lean To
You may actually choose from an attached model and a freestanding model. If you decide to go for the attached model, you won't need to renovate your home to blend with the carports because you may design your own single slope lean too.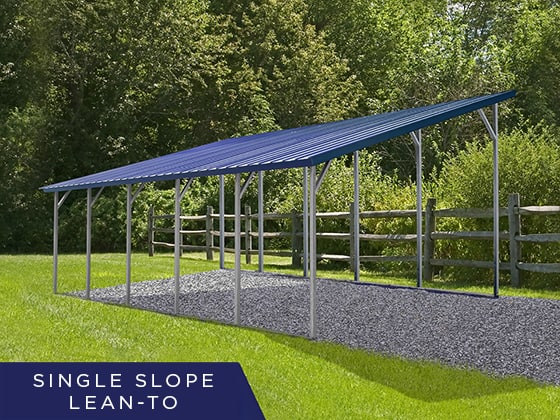 You must also know that a lean to may be used for different purposes, aside from being a storage area for cars. If you really want to spend some time with your kids or with your friends outside of your home, you may always use a freestanding carport.
You can also turn your lean to into a storage area like your conventional garage and store things that you don't need. However, it will depend on the design of the carport that you'll buy.
If you prefer to have a few storage areas for your items, you might want to look at a lean to, but they require a lot of space. In case you have limited space in your home, getting an attached steel carport could be a good choice.
You'll also save a lot of money in case you will decide to install a single slope lean to rather than a conventional garage. Carports are less expensive so you will surely save some money in case you will install this. You can also expect that the selling price of your home will increase, particularly in case the carport will fit perfectly on the design of your home. If you are intending to sell your home in the future, the price will surely be higher.
This Will Be A Good Deal For You
You may consider your carport as an investment. It could boost the price of your home, secure your cars and it can even help you save more money.
These are only a few of the main benefits that lean to's can offer so once you made a decision to install it in your home; you will surely see a huge difference. However, you can't simply buy a carport and install it in your home without knowing anything about it. It is definitely less expensive than a conventional garage, but it doesn't imply that you may be reckless when you are purchasing one.
Before you look for single slope lean to's, it is very essential to learn how you may get the best one that will fit your needs. We will provide you some valuable guidelines that you may follow in case you want the best carports for your vehicles.
The first thing that you will need to do is to check all of the vehicles that you'll park in the lean to so you may easily know the size that you'll buy. You must not come to a decision immediately without looking at the cars and vehicles that you'll place on your carport lean to. In case you have a car, minivan, or truck, you must pay attention to the dimensions of the carport because in case you ignore this, you may end up purchasing a model that is too small or too huge. It is also essential to check out the space that you currently have on your property. It will help you determine if you must get a freestanding carport or an attached model.
You must consider the future
Before you buy a lean to carport, take a look at your future because it'll be a waste of money in case you will replace it each time you buy a new car. This is the most essential thing that you must consider before in case you have plans to buy more cars in the future, you may get a carport with more space.
Whether you want to buy a truck or you are just getting a small car, you must always consider the purchases that you'll make in the future. If you are also thinking of putting some items in your carport lean to, you must also keep this in mind before purchasing.
The most essential thing to consider is the kind of lean to that you'll install in your home. You'll find 2 kinds of carports: Freestanding and Attached models.
The attached carports are developed for folks who don't have a lot of space on their property. It is typically attached to your home so you may say that it's a bit more classy as it has to blend with the design of your home.
Freestanding carports are more flexible particularly in case you have a lot of space in your property to install it. This is not only developed for cars but it can also be used for different purposes.
Carports can offer you a lot of benefits so if you're planning to get one for your home, you must try to follow these simple guidelines. Sometimes, trying something different may bring you more benefit in the future so it isn't a terrible idea to get a single slope lean-to rather than a garage.
Harris County, Fort Bend County, Montgomery County, Wharton County, Galveston County, Brazoria County, Houston TX, Pasadena TX, Pearland TX, Baytown TX, Conroe TX, Deer Park TX, Friendswood TX, Galveston TX, Lake Jackson TX, La Porte TX, League City TX, Missouri City TX, Sugar Land TX, Texas City TX, The Woodlands TX, Alvin TX, Angleton TX, Bellaire TX, Clute TX, Dickinson TX, Freeport TX, Galena Park TX, Humble TX, Jacinto City TX, Katy TX, La Marque TX, Richmond TX, Rosenberg TX, South Houston TX, Stafford TX, West University Place TX, Ames TX, Anahuac TX, Arcola TX, Bayou Vista TX, Beach City TX, Bellville TX, Brazoria TX, Brazos Country TX, Houston TX, Brookside Village TX, Bunker Hill Village TX, Clear Lake Shores TX, Cleveland TX, Coldspring TX, Cove TX, Daisetta TX, Danbury TX, Dayton TX, Dayton Lakes TX, Devers TX, El Lago TX, Hardin TX, Hempstead TX, Hedwig Village TX, Hilshire Village TX, Hitchcock TX, Hunters Creek Village TX, Industry TX, Iowa Colony TX, Jamaica Beach TX, Jersey Village TX, Kemah TX, Liberty TX, Liverpool TX, Magnolia TX, Manvel TX, Meadows Place TX, Mont Belvieu TX, Montgomery TX, Morgan's Point TX, Nassau Bay TX, Needville TX, North Cleveland TX, Oakhurst TX, Oak Ridge North TX, Old River-Winfree TX, Oyster Creek TX, Panorama Village TX, Pattison TX, Patton Village TX, Piney Point Village TX, Plum Grove TX, Point Blank TX, Prairie View TX, Richwood TX, Santa Fe TX, Seabrook TX, Sealy TX, Shenandoah TX, Shepherd TX, Shoreacres TX, Southside Place TX, Splendora TX, Spring Valley Village TX, Surfside Beach TX, Sweeny TX, Taylor Lake Village TX, Tomball TX, Waller TX, Wallis TX, Webster TX, West Columbia TX, Willis TX, Woodbranch TX, Beasley TX, Cut and Shoot TX, Fairchilds TX, Fulshear TX, Kendleton TX, Kenefick TX, Orchard TX, Pine Island TX, Pleak TX, Quintana TX, Roman Forest TX, San Felipe TX, Simonton TX, Stagecoach TX, Thompsons TX, Woodloch, 77001, 77002, 77003, 77004, 77005, 77006, 77007, 77008, 77009, 77010, 77011, 77012, 77013, 77014, 77015, 77016, 77017, 77018, 77019, 77020, 77021, 77022, 77023, 77024, 77025, 77026, 77027, 77028, 77029, 77030, 77031, 77032, 77033, 77034, 77035, 77036, 77037, 77038, 77039, 77040, 77041, 77042, 77043, 77044, 77045, 77046, 77047, 77048, 77049, 77050, 77051, 77052, 77053, 77054, 77055, 77056, 77057, 77058, 77059, 77060, 77061, 77062, 77063, 77064, 77065, 77066, 77067, 77068, 77069, 77070, 77071, 77072, 77073, 77074, 77075, 77076, 77077, 77078, 77079, 77080, 77081, 77082, 77083, 77084, 77085, 77086, 77087, 77088, 77089, 77090, 77091, 77092, 77093, 77094, 77095, 77096, 77097, 77098, 77099, 77201, 77202, 77203, 77204, 77205, 77206, 77207, 77208, 77209, 77210, 77212, 77213, 77215, 77216, 77217, 77218, 77219, 77220, 77221, 77222, 77223, 77224, 77225, 77226, 77227, 77228, 77229, 77230, 77231, 77233, 77234, 77235, 77236, 77237, 77238, 77240, 77241, 77242, 77243, 77244, 77245, 77248, 77249, 77251, 77252, 77253, 77254, 77255, 77256, 77257, 77258, 77259, 77261, 77262, 77263, 77265, 77266, 77267, 77268, 77269, 77270, 77271, 77272, 77273, 77274, 77275, 77277, 77279, 77280, 77281, 77282, 77284, 77287, 77288, 77289, 77290, 77291, 77292, 77293, 77297, 77298, 77299
FREE!
Delivery & Installation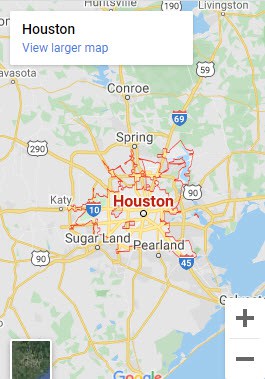 Monday: 9am-6pm
Tuesday: 9am-6pm
Wednesday: 9am-6pm
Thursday: 9am-6pm
Friday: 9am-6pm
Saturday: Closed
Sunday: Closed
Cashiers Check, Money Order, Visa, MasterCard, Discover, American Express