MADE IN USA!
FREE Delivery & Installation
Metal Garages
We Accept Visa, Mastercard, Discover & American Express
Metal Carports
Affordable - Professional
Guaranteed Work - Insured
Metal Buildings
The most important aspect of metal as a building material is the great flexibility of design.
Metal Barns
A metal Barn gives your livestock and equipment the shelter it needs.
Steel Carports
Protect all your vehicles... cars, trucks, RVs, equipment, boats, jet skis and more...
Metal Barns Houston TX Are A Better Choice Over Wooden Ones
Are you in search of an ideal way to create extra outdoor storage space on your property?
These are multi-purpose structures and can also be used for storing grains and other materials. As you can find steel barns in a varied range of sizes and materials, it is worthwhile to research a little about each and select the most appropriate one for your needs.
This article will give you some useful tips on buying steel barns, which will tremendously improve your selection your chances of getting exactly what you want.
On the surface, it may seem like metal barns cost more than wooden ones. That's mostly because, by itself, steel is more expensive than wood. So, initially, a metal barn may cost more than a wood barn. However, that price differential is met and surpassed in no time. Due to ease of construction, lack of required maintenance, and a long life expectancy, metal barns wind up becoming cheaper in the long run.
Wooden barns can be very expensive and take a considerable amount of time to build. Metal barns can be constructed in a much shorter time frame. You want to make sure that you consider how you will get your barn up and running. There are some other advantages that can be found when you use metal.
The Many Looks Of A Metal Barn
Roof Styles: metal barns have different roof styles. Though from inside some have hardly any differences, from the outside they may look different from one another. The roofs should be designed according to the weather of the place, where the barn is constructed. In the Northern climate, typically a vertical roof is best suited as it sheds off the snow from the roof easily.
It is not that the only climate that determines the roof styles of the barn. The needs of the owner, of course, must be considered. You can choose from two styles, the classic barn with its rounded roof or the horse barn style with its more pitched look.
Metal barns are also easy to accessorize as needed. For example, you may choose to add more windows to your structure or to add heating and air conditioning. You will be able to do so quickly and easily and will enjoy many of the same benefits by doing so than you would with a traditional wooden barn. Your options are endless.
After all, pole barn kits will provide a sophisticated look and the very best care for your stored items, let it be hay, crop, livestock, or even any other farm equipment. Steel barns meet the highest safety and hygiene standards, are waterproof and fire-resistant. You can be assured that your livestock kept in a pole barn are safe from the weather, wind, and fire.
Steel Barns Are The Attractive Way To Create Outdoor Storage Space
Take a drive outside the cluttered metropolitan areas of the United States, and you'll find a vast countryside with seemingly endless acres of farmland.
In years past, you would have found this land to be dotted with wooden barns and garages housing livestock, animal feed, and other farming equipment. However, if you make that drive today, you'll find that these wooden structures are being replaced with metal pole barns.
We wanted to let you know that we offer the best service for your pole buildings purchase, you can talk one on one with one of our knowledgeable representatives and let us help you through the entire process, not to mention we get factory direct pricing and in most cases are able to save you thousands on your purchase of a metal horse barn.
The discount pole buildings and structures include general steel buildings for metal shops, oversized garages, metal shops, retail storefronts, shop buildings, modular offices, shops, equipment storage buildings, large metal barns, gymnasiums, arenas, warehouse buildings, airplane hangers, metal storage units, metal building accessories.
Simply put, steel barns last much longer than their traditional wooden predecessors. They're able to withstand powerful winds, torrential downpours, and just about any other weather anomaly. Their metal roofs require far less maintenance than a wooden roof with shingles. Furthermore, metal barns are more effective for housing large livestock like horses due to the strength of their interior walls, which can avoid damage from hooves and chewing.
Barns are the best option if you are looking for solid storage space. They can be easily designed to suit various requirements. Barns can be used as workplaces, for livestock housing, as horse shelters, and for storage. Barns made of quality materials have benefits such as low maintenance, high durability, and reasonable pricing.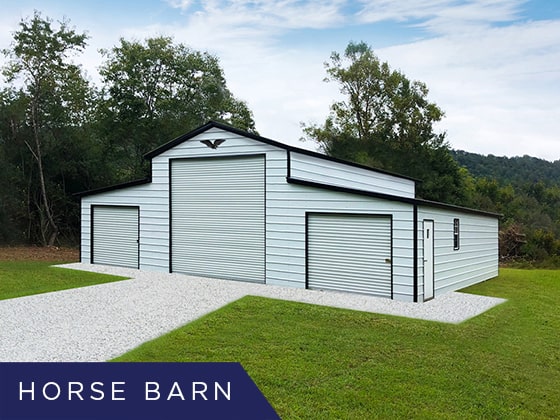 There are lots of models and designs available in the steel horse barn product line. One can get in touch with any of our professionals to answer all your real-time queries. There are so many choices available to fulfill the specific needs of an individual. Whether you have requirements for high snow loads or high winds you will be protected with metal barns.
So I hope that you were able to glean a little useful information from this article. If you didn't get the answer to your question here, please go ahead and call us, Metal Barns Houston TX, and we will be glad to talk to you regarding any type of building you might be needing.
Harris County, Fort Bend County, Montgomery County, Wharton County, Galveston County, Brazoria County, Houston TX, Pasadena TX, Pearland TX, Baytown TX, Conroe TX, Deer Park TX, Friendswood TX, Galveston TX, Lake Jackson TX, La Porte TX, League City TX, Missouri City TX, Sugar Land TX, Texas City TX, The Woodlands TX, Alvin TX, Angleton TX, Bellaire TX, Clute TX, Dickinson TX, Freeport TX, Galena Park TX, Humble TX, Jacinto City TX, Katy TX, La Marque TX, Richmond TX, Rosenberg TX, South Houston TX, Stafford TX, West University Place TX, Ames TX, Anahuac TX, Arcola TX, Bayou Vista TX, Beach City TX, Bellville TX, Brazoria TX, Brazos Country TX, Houston TX, Brookside Village TX, Bunker Hill Village TX, Clear Lake Shores TX, Cleveland TX, Coldspring TX, Cove TX, Daisetta TX, Danbury TX, Dayton TX, Dayton Lakes TX, Devers TX, El Lago TX, Hardin TX, Hempstead TX, Hedwig Village TX, Hilshire Village TX, Hitchcock TX, Hunters Creek Village TX, Industry TX, Iowa Colony TX, Jamaica Beach TX, Jersey Village TX, Kemah TX, Liberty TX, Liverpool TX, Magnolia TX, Manvel TX, Meadows Place TX, Mont Belvieu TX, Montgomery TX, Morgan's Point TX, Nassau Bay TX, Needville TX, North Cleveland TX, Oakhurst TX, Oak Ridge North TX, Old River-Winfree TX, Oyster Creek TX, Panorama Village TX, Pattison TX, Patton Village TX, Piney Point Village TX, Plum Grove TX, Point Blank TX, Prairie View TX, Richwood TX, Santa Fe TX, Seabrook TX, Sealy TX, Shenandoah TX, Shepherd TX, Shoreacres TX, Southside Place TX, Splendora TX, Spring Valley Village TX, Surfside Beach TX, Sweeny TX, Taylor Lake Village TX, Tomball TX, Waller TX, Wallis TX, Webster TX, West Columbia TX, Willis TX, Woodbranch TX, Beasley TX, Cut and Shoot TX, Fairchilds TX, Fulshear TX, Kendleton TX, Kenefick TX, Orchard TX, Pine Island TX, Pleak TX, Quintana TX, Roman Forest TX, San Felipe TX, Simonton TX, Stagecoach TX, Thompsons TX, Woodloch, 77001, 77002, 77003, 77004, 77005, 77006, 77007, 77008, 77009, 77010, 77011, 77012, 77013, 77014, 77015, 77016, 77017, 77018, 77019, 77020, 77021, 77022, 77023, 77024, 77025, 77026, 77027, 77028, 77029, 77030, 77031, 77032, 77033, 77034, 77035, 77036, 77037, 77038, 77039, 77040, 77041, 77042, 77043, 77044, 77045, 77046, 77047, 77048, 77049, 77050, 77051, 77052, 77053, 77054, 77055, 77056, 77057, 77058, 77059, 77060, 77061, 77062, 77063, 77064, 77065, 77066, 77067, 77068, 77069, 77070, 77071, 77072, 77073, 77074, 77075, 77076, 77077, 77078, 77079, 77080, 77081, 77082, 77083, 77084, 77085, 77086, 77087, 77088, 77089, 77090, 77091, 77092, 77093, 77094, 77095, 77096, 77097, 77098, 77099, 77201, 77202, 77203, 77204, 77205, 77206, 77207, 77208, 77209, 77210, 77212, 77213, 77215, 77216, 77217, 77218, 77219, 77220, 77221, 77222, 77223, 77224, 77225, 77226, 77227, 77228, 77229, 77230, 77231, 77233, 77234, 77235, 77236, 77237, 77238, 77240, 77241, 77242, 77243, 77244, 77245, 77248, 77249, 77251, 77252, 77253, 77254, 77255, 77256, 77257, 77258, 77259, 77261, 77262, 77263, 77265, 77266, 77267, 77268, 77269, 77270, 77271, 77272, 77273, 77274, 77275, 77277, 77279, 77280, 77281, 77282, 77284, 77287, 77288, 77289, 77290, 77291, 77292, 77293, 77297, 77298, 77299
FREE!
Delivery & Installation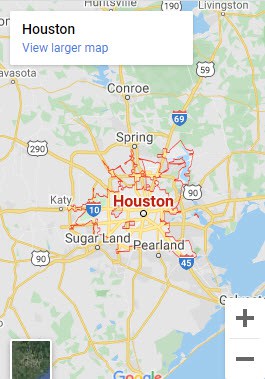 Monday: 9am-6pm
Tuesday: 9am-6pm
Wednesday: 9am-6pm
Thursday: 9am-6pm
Friday: 9am-6pm
Saturday: Closed
Sunday: Closed
Cashiers Check, Money Order, Visa, MasterCard, Discover, American Express