MADE IN USA!
FREE Delivery & Installation
Metal Garages
We Accept Visa, Mastercard, Discover & American Express
Metal Carports
Affordable - Professional
Guaranteed Work - Insured
Metal Buildings
The most important aspect of metal as a building material is the great flexibility of design.
Metal Barns
A metal Barn gives your livestock and equipment the shelter it needs.
Steel Carports
Protect all your vehicles... cars, trucks, RVs, equipment, boats, jet skis and more...
Garage Kits In Houston TX May Be The Way To Go
Your reasons are your own but if cost is your concern, then you might want to go ahead and let our professionals handle it as the price difference is negligible, especially when you figure in your valuable time.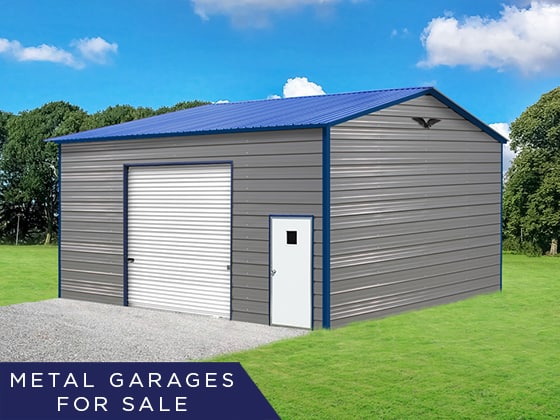 Just like the installed items, they are no different in appearance and they come in a nice variety of colors, sizes, and types for you to choose from. They are both intended for storing your belongings and tend to make the overall appearance of the space look welcoming. Typically they will come with the hardware to install it with, as well as directions and design tips for helping you decide where to place everything but you will have to provide the tools and the manpower.
Our kits incorporate everything that is essential to build just the garage which you will need and want with the exception of a foundation. There are numerous various types of foundations you can go with from bare-bones grass to gravel all the way to concrete. We suggest a concrete foundation that will allow us to use our concrete anchors.
This will ensure you get the wind certification of 110 mph for 14 gauge to 120 mph certification for 12 gauge.
Metal Garage Kits Are Superior
Metal garage kits are a great option for the do-it-yourself to save time when building a garage. Very little skill or specialized knowledge is required. Most can be built using common tools that most folks have anyway, and the rest is just following directions!
Even if you are going to hire someone to build a garage for you, using a prefabricated kit can be a great idea because it will reduce your labor expenses.
These types of kits are usually cast as separate parts which are packed with instructions and sometimes photographs of the final product. Our kits come with everything you need to construct them and can be delivered to you or can be picked up at our plant and loaded onto your own trailer for you to take home.
We recommend that you allow us to install them for you as we have the knowledge of years of experience which cuts down on time and mistakes. Besides, our prices include the delivery and installation.
Most prefab garage kits have walls made of corrugated steel or aluminum, and the front is sometimes made of wood, but usually also steel or aluminum. The first thing that you're going to need to realize is that projects like these should not be taken lightly. Although these are prefabricated garage kits, they still require a certain amount of skill with tools to erect.
Originally garage kits were amateur produced and the term originated with dedicated hobbyists using their garages as workshops. Unable to find model kits of subjects they wanted on the market, they began producing kits of their own.
As the market expanded professional companies began making similar kits. Sometimes a distinction is made between true garage kits, made by amateurs, and metal garage kits manufactured professionally by companies.
Steel Garage Kits That You Can Build
Steel garage kits are an excellent way to construct your garage quickly and efficiently. Many of these have prefab garage plans that are very attractive, and because the floor plans have been well thought out the cost is actually less than designing and building your own custom garage in most cases.
Prefabricated garage kits can be easy to install and come with a building plan that has been approved by an expert and is fairly easy to follow. All you need to do is study the instructions that come with the shipped parts thoroughly and follow the assembling instructions to the tee. It is advisable not to rush things and to double-check to make sure you have the right part in the right place as many of the parts are quite similar.
It is important to check with the local authorities about any permits or restrictions of amateur installation of garage kits. You wouldn't want to pay for and install one just to find out you do not have the proper paperwork or permits and you have to take it down.
When you begin looking at garage kits you will find that this is a steel garage kit. This kit provides you with everything you need to construct this building yourself. You will not need a construction crew to help you construct your kit, probably a couple of buddies at best. You may find that this cost can be very affordable and you will not have to spend money like you would on a wood structure.
Decide on the size of the garage kit. Garage kits are available in different sizes that are needed to accommodate various vehicles or objects or you can just simply get the standard one. Though different sizes are available, customized versions are available. Just give us a call at 281-712-6754 and we will be glad to walk you through the process.
You should also be aware that most prefabricated garage kits consist of the garage itself and do not include site preparation, provision of primary electrical service to the garage, or footing and floor construction. These will all have to be provided by either yourself or your local contractor prior to assembling the prefab garage kit.
If you are planning on building a garage, you owe it to yourself to at least take a look at prefab garage kits. You may find that you can save yourself some time and/or money, and be using your new garage much sooner with fewer headaches in the process.
Strength, durability, and maintenance factors play an important role in deciding the worth of your investment in a garage kit. The car garage kits we offer are capable of withstanding strong winds and heavy snow loads. Our steel garage kits also include every part you would require to build a garage. From framing and roofing to the finishing of the structure, you can do it all with the help of these kits.
We even have optional packages that allow you to alter the metal garage kits to meet your specific needs. With the garage kits we have, you literally have a garage just waiting for you to bring it home.
Harris County, Fort Bend County, Montgomery County, Wharton County, Galveston County, Brazoria County, Houston TX, Pasadena TX, Pearland TX, Baytown TX, Conroe TX, Deer Park TX, Friendswood TX, Galveston TX, Lake Jackson TX, La Porte TX, League City TX, Missouri City TX, Sugar Land TX, Texas City TX, The Woodlands TX, Alvin TX, Angleton TX, Bellaire TX, Clute TX, Dickinson TX, Freeport TX, Galena Park TX, Humble TX, Jacinto City TX, Katy TX, La Marque TX, Richmond TX, Rosenberg TX, South Houston TX, Stafford TX, West University Place TX, Ames TX, Anahuac TX, Arcola TX, Bayou Vista TX, Beach City TX, Bellville TX, Brazoria TX, Brazos Country TX, Houston TX, Brookside Village TX, Bunker Hill Village TX, Clear Lake Shores TX, Cleveland TX, Coldspring TX, Cove TX, Daisetta TX, Danbury TX, Dayton TX, Dayton Lakes TX, Devers TX, El Lago TX, Hardin TX, Hempstead TX, Hedwig Village TX, Hilshire Village TX, Hitchcock TX, Hunters Creek Village TX, Industry TX, Iowa Colony TX, Jamaica Beach TX, Jersey Village TX, Kemah TX, Liberty TX, Liverpool TX, Magnolia TX, Manvel TX, Meadows Place TX, Mont Belvieu TX, Montgomery TX, Morgan's Point TX, Nassau Bay TX, Needville TX, North Cleveland TX, Oakhurst TX, Oak Ridge North TX, Old River-Winfree TX, Oyster Creek TX, Panorama Village TX, Pattison TX, Patton Village TX, Piney Point Village TX, Plum Grove TX, Point Blank TX, Prairie View TX, Richwood TX, Santa Fe TX, Seabrook TX, Sealy TX, Shenandoah TX, Shepherd TX, Shoreacres TX, Southside Place TX, Splendora TX, Spring Valley Village TX, Surfside Beach TX, Sweeny TX, Taylor Lake Village TX, Tomball TX, Waller TX, Wallis TX, Webster TX, West Columbia TX, Willis TX, Woodbranch TX, Beasley TX, Cut and Shoot TX, Fairchilds TX, Fulshear TX, Kendleton TX, Kenefick TX, Orchard TX, Pine Island TX, Pleak TX, Quintana TX, Roman Forest TX, San Felipe TX, Simonton TX, Stagecoach TX, Thompsons TX, Woodloch, 77001, 77002, 77003, 77004, 77005, 77006, 77007, 77008, 77009, 77010, 77011, 77012, 77013, 77014, 77015, 77016, 77017, 77018, 77019, 77020, 77021, 77022, 77023, 77024, 77025, 77026, 77027, 77028, 77029, 77030, 77031, 77032, 77033, 77034, 77035, 77036, 77037, 77038, 77039, 77040, 77041, 77042, 77043, 77044, 77045, 77046, 77047, 77048, 77049, 77050, 77051, 77052, 77053, 77054, 77055, 77056, 77057, 77058, 77059, 77060, 77061, 77062, 77063, 77064, 77065, 77066, 77067, 77068, 77069, 77070, 77071, 77072, 77073, 77074, 77075, 77076, 77077, 77078, 77079, 77080, 77081, 77082, 77083, 77084, 77085, 77086, 77087, 77088, 77089, 77090, 77091, 77092, 77093, 77094, 77095, 77096, 77097, 77098, 77099, 77201, 77202, 77203, 77204, 77205, 77206, 77207, 77208, 77209, 77210, 77212, 77213, 77215, 77216, 77217, 77218, 77219, 77220, 77221, 77222, 77223, 77224, 77225, 77226, 77227, 77228, 77229, 77230, 77231, 77233, 77234, 77235, 77236, 77237, 77238, 77240, 77241, 77242, 77243, 77244, 77245, 77248, 77249, 77251, 77252, 77253, 77254, 77255, 77256, 77257, 77258, 77259, 77261, 77262, 77263, 77265, 77266, 77267, 77268, 77269, 77270, 77271, 77272, 77273, 77274, 77275, 77277, 77279, 77280, 77281, 77282, 77284, 77287, 77288, 77289, 77290, 77291, 77292, 77293, 77297, 77298, 77299
FREE!
Delivery & Installation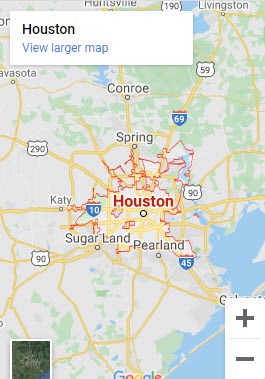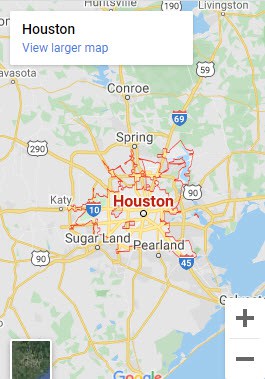 Monday: 9am-6pm
Tuesday: 9am-6pm
Wednesday: 9am-6pm
Thursday: 9am-6pm
Friday: 9am-6pm
Saturday: Closed
Sunday: Closed
Cashiers Check, Money Order, Visa, MasterCard, Discover, American Express